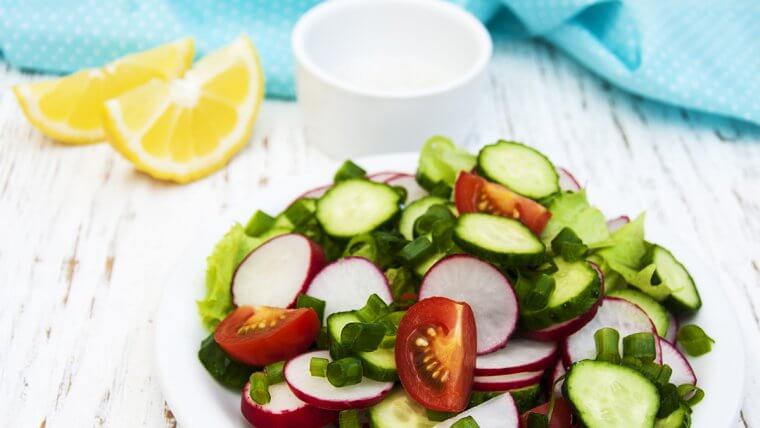 Ingredients
Very Green Dressing
A handful of parsley
A handful of fresh spinach
½ a small zucchini, cut in chunks
10-15 fresh basil leaves [2tsp.dried]
1 medium clove garlic
1 cup buttermilk
¼ to ½ tsp salt
1 Tbs lemon juice
Directions
Most vegetables can be eaten raw if cut properly. In this salad, everything is minced very small or grated, so chewing is light and delightful and not a cumbersome chore. Visually, Raw Vegetable salad can be beautiful, like edible confetti. Serve in glass bowls to maximize the aesthetic impact.   Use whatever is in season, and in any proportion. Sprouts, tomatoes, and mushroom slices can be used as toppings. Try pairing this with the very green dressing, which follows.
Carrots, celery, broccoli, cauliflower, cabbage, bell peppers, zucchini or summer squash, spinach, beets, cucumber, green beans, snap peas, red onion, scallions, radishes, fresh herbs
Peel wherever necessary, mince and grate everything and mix well.
Whip it up in a blender or food processor. Makes a generous cup.