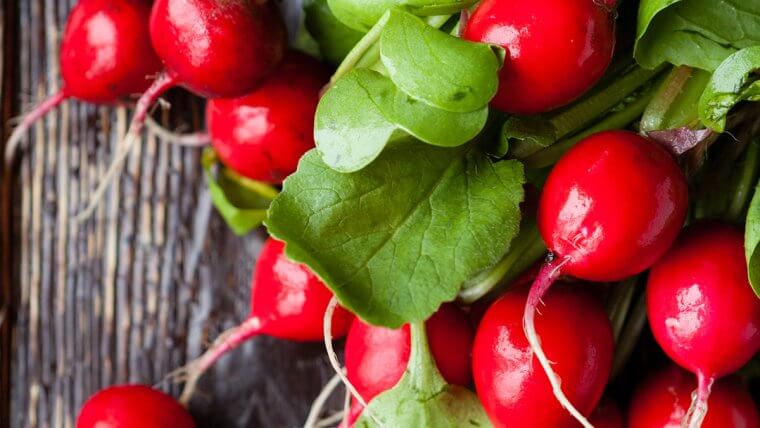 Directions
Stir-fry sliced radishes of any kind with fresh pea shoots, garlic, and ginger.
Trim fresh-from-the-garden Easter egg radishes, leaving about 2 inches of the stem to use as "handles." Use the cleaned leaves as a bed for the radish bulbs. Serve them with a tiny bowl of coarse sea salt mixed with chopped fresh chives. Dip and eat.
Add chopped radish greens to stir-fries.
Saute quartered radishes with orange zest and minced ginger root.
Add chopped radishes to potato salad for a peppery crunch.
–          Add thinly sliced radishes to a ham sandwich.