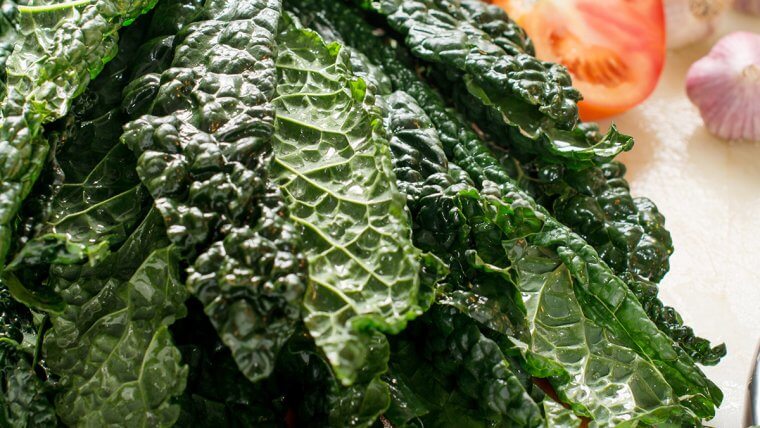 Ingredients
1 thick slice smoky bacon
1/2 tablespoon olive oil
1 large clove garlic, minced
1 medium sweet red onion
3 tablespoon chicken stock
2 tablespoon balsamic vinegar
1 quart mixed piquant braising mix (such as arugula, endive or mustard greens)
1/4 cup toasted pecans
Directions
In a large, deep skillet or wok over medium heat, cook bacon until crispy. Remove and drain on paper towels. Crumble and reserve. Add olive oil to bacon drippings in skillet, heat and add garlic and onions.
Sauté for 3-4 minutes, until onions and garlic are softened. Stir in chicken stock and vinegar.
Add greens and mix. Stir-fry for 2-3 minutes, until leaves are coated. Cover and cook several minutes more, until leaves are wilted and cooked tender-crisp.
Top with bacon and chopped pecans. Serve hot.