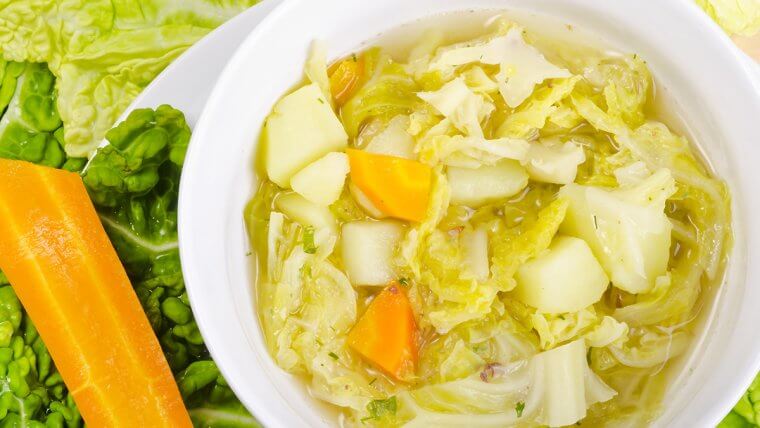 Ingredients
1 onion, minced
1 tsp. soy sauce
1/2 tablespoon butter
1 tablespoon olive oil
1 head Savoy or green cabbage
2-3 cloves garlic, minced
4 cups brown stock-(see recipe below) or vegetable stock
Salt and pepper
1 tablespoon minced parsley
Pork spare ribs (optional)
1/2 cup long grain rice, rinsed
Directions
Lightly sauté the onion in olive oil and butter in a saucepan until translucent.
Shred the cabbage and stir in. Add minced garlic.
Make the brown stock and bring briefly to a boil.
Add stock, soy sauce and spare ribs (if using).
Simmer the soup at low heat setting for about 30 minutes or until ribs are tender, adding rinsed uncooked rice during last 12-14 minutes of cooking.
Season to taste with salt and pepper, if desired.
Variations: Escarole, Kale, Bok Choy or Napa Chinese Cabbage may be substituted for cabbage. Onions can be sautéed at start with a slice of chopped pancetta instead of using butter. I like to eat soups like this with KIMCHEE, a Korean lacto fermented type sauerkraut.