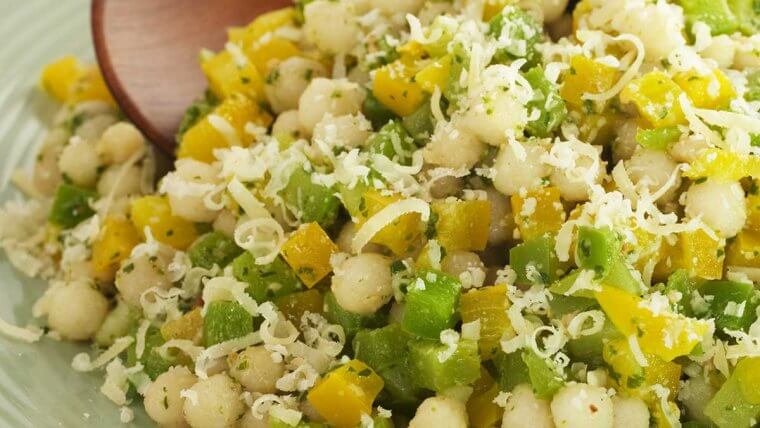 Ingredients
2 Tbsp. peanut oil, grape, or any high heat oil
1 medium white onion or shallot, chopped
1 or 2 garlic scapes
½ lb. braising mix
1 tsp. smoked paprika
¼ c. chicken or vegetable stock, or water
1/2 lemon, juiced
Salt and pepper to taste
Optional: sautéed bacon or pancetta. Render the fat and use it in place of peanut oil. Crumble the meat and sprinkle on top.
Directions
Heat the oil over medium-high heat in a wok,  large frying pan, or high-sided pan. Add onions and cook until translucent, about 3-4 minutes. Add scapes and sauté briefly, stirring quickly to avoid browning, about 30 seconds. Add in braising mix, tossing to mix. Sprinkle with paprika and add stock, covering and reducing heat to low. Cook until lightly wilted, about another 3-4 minutes. Remove from heat and sprinkle with lemon juice. Season with salt and pepper and serve.