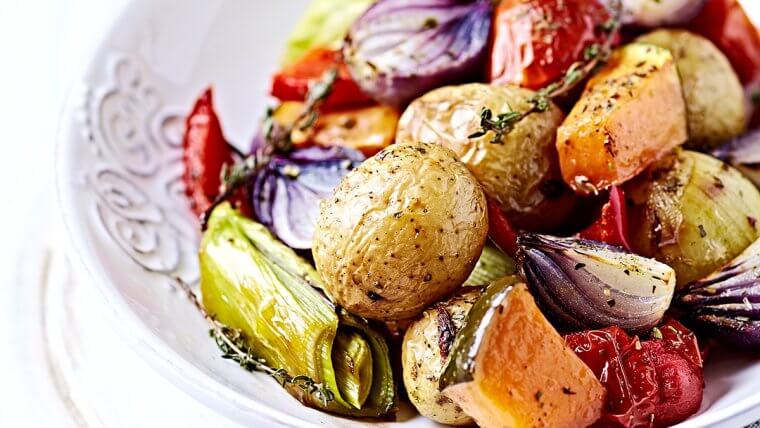 Ingredients
8 cups of cubed vegetables (1/2 inch)
Directions
This part is where you use up anything you have except greens! I used my Hakuri turnips, squash, broccoli, a little celery, a leftover green pepper, the greens from the onion I used to make the sauce and then I chopped up some roma tomatoes for a little color.
Toss cubed veggies with some canola oil and pepper/salt to taste. Spread on a baking sheet and roast for 30 minutes at 400 degrees. Pull out and stir/flip them every 10 minutes or so. Easy!!
Both of these could be made ahead and put in the fridge until you're ready to assemble the enchiladas. The sauce will separate a little so you'll want to stir it before using it.