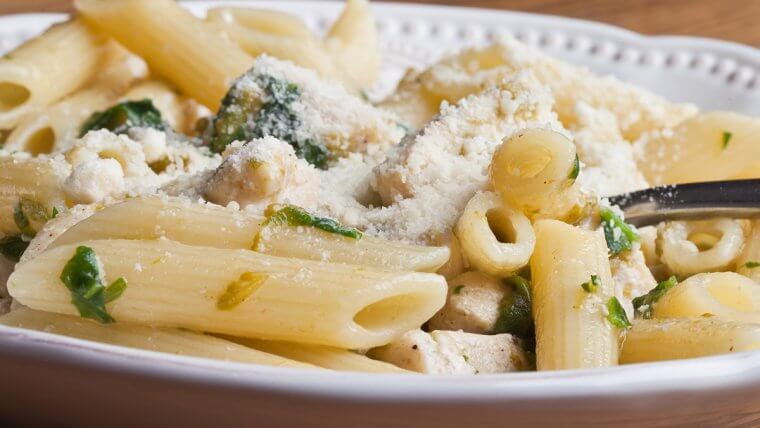 Ingredients
1 large onion peeled and thinly sliced
6-8 cloves of garlic peeled, smashed and thinly sliced
2 bunches of greens heavy stems removed and coarsely chopped
Extra-virgin olive oil
Crushed red pepper
Salt
Box (13-15 oz) whole grain penne pasta or spaghetti
Red wine vinegar
Shredded parmesan and/or Romano cheese.
Directions
( This recipe is great with any braising green like mustard, spinach, kale, swiss chard, broccoli raab)
Set pot of water on to boil for pasta. Heat a liberal amount of olive oil in a large saute pan over med-high heat. Saute onion until wilted and slightly browned. Add garlic, salt and crushed red pepper to taste. Saute another minute or so. Add greens and a splash of water. Lower the heat and cook until tender, tossing frequently. Meanwhile cook and drain the pasta. When greens are almost done, add a generous amount of olive oil and a splash or two (or three) of red wine vinegar. In a large serving bowl, toss the cooked greens and pasta. Garnish with shredded cheese.
Try using some tomato when sautéing the onions. Add meat of your choice if desired.