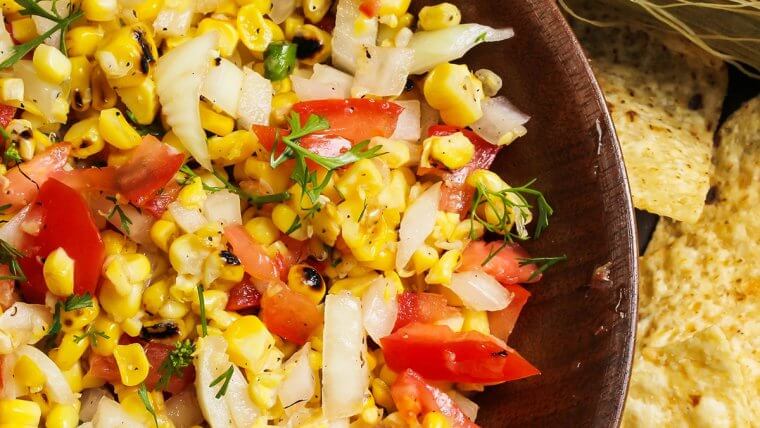 Ingredients
4 sweet corn ears
4 tomatoes medium sized - seeded and diced
1 onion medium sized - diced
3 jalapeños - seeded and diced fine- you can use the Hungarian hot wax in this recipe as well.
1 lime - juiced
1/2 teaspoon garlic powder
2 teaspoons salt
1/4 cup cilantro - fresh and chopped
Directions
Husk and boil the sweet corn until desired doneness. You could also grill the sweet corn if you prefer.
When the corn is done, set aside to allow it to cool.
Dice the tomatoes, onions and jalapenos and place them in a mixing bowl.
Cut the corn from the ears and add it into the mixing bowl.
Add in the juice from one lime, salt and garlic powder.
Chop the cilantro and mix all together.
Can be served immediately or covered and refrigerated until ready to use.