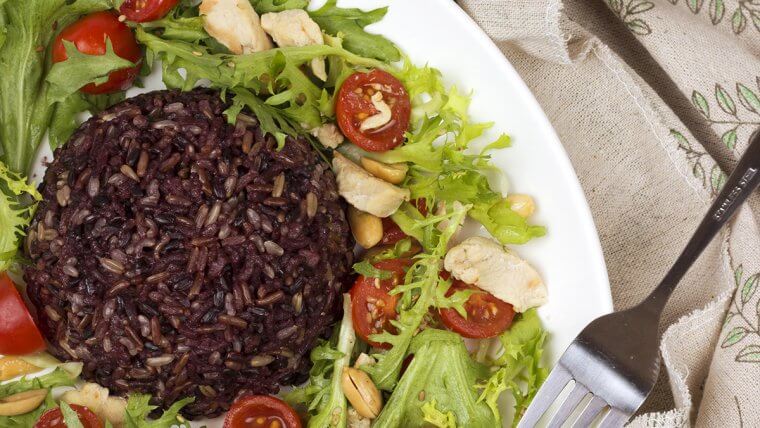 Ingredients
3 Cups chicken broth
4 oz. wild rice
1 pound cooked chicken
1 bunch arugula -- chopped
1/4 cup green onions -- chopped
2 tablespoons soy sauce
2 tablespoons rice vinegar
2 tablespoons sesame oil
1 cup walnuts or pecans -- toasted and chopped
1 large or 2 small heads romaine lettuce, or 3 cups baby lettuce greens
Directions
For chicken – roasted chicken, skinned, boned, meat cut into 1/-inch pieces Bring broth to a boil in medium saucepan. Add rice and bring to a boil. Reduce heat to low, cover and cook until just tender, about 50 minutes. Drain well.
Transfer the rice to a large bowl. Mix in chicken, arugula and green onions. Mix soy sauce, vinegar and oil in small bowl. Pour over salad and mix to coat. Season with salt and pepper. (Can be made 4 hours ahead. Cover and chill.)
Mix nuts into salad. Place salad in center of platter. Reserve outer romaine leaves for another use. Arrange inner leaves on platter around salad.