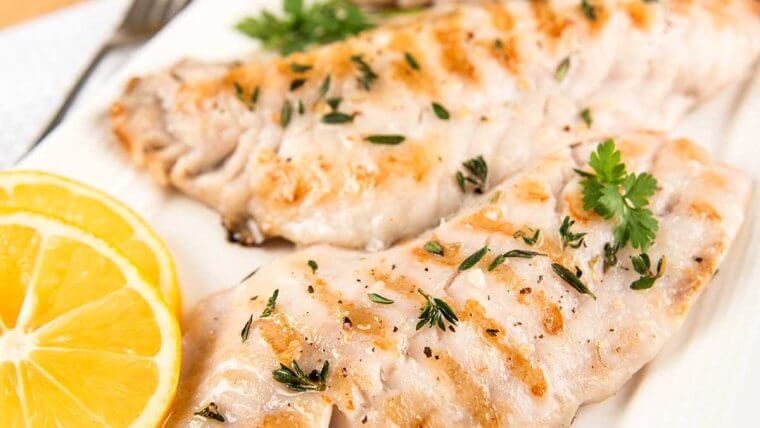 Ingredients
10oz Okra
12 oz grape tomatoes (2 cups)
2 tablespoons vegetable oil
1/2 teaspoon salt
1/4 teaspoon black pepper
4 (1/2-lb) catfish fillets
2 teaspoons Old Bay seasoning
1 (10-oz) package frozen corn, thawed
3/4 stick (6 tablespoons) unsalted butter
1/2 cup pecans (2 oz), coarsely chopped
1 teaspoon fresh lemon juice
Directions
Put oven racks in upper and lower thirds of oven and preheat oven to 500°F.
Toss okra and tomatoes with oil, salt, and pepper in a bowl. Spread in a large shallow baking pan and roast in lower third of oven until tomato skins begin to burst, about 10 minutes.
Meanwhile, pat fillets dry and arrange in another large shallow baking pan. Sprinkle both sides with 1 1/2 teaspoons (total) Old Bay seasoning.
When tomato skins begin to burst, add corn to vegetables in lower third of oven and put fish in upper third of oven. Roast fish and vegetables until fish is just cooked through, about 10 minutes.
Garnish: lemon wedges
While fish roasts, melt butter in a 10-inch heavy skillet over moderate heat, then add pecans and remaining 1/2 teaspoon Old Bay seasoning. Cook, stirring occasionally, until nuts are golden and butter is deep golden, about 3 minutes. Remove from heat and stir in lemon juice. Serve fish over vegetables and top with sauce.