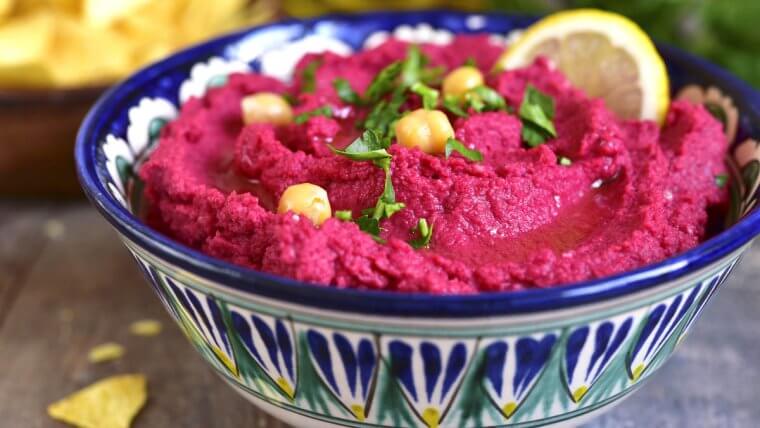 Ingredients
2 beets (about 12 ounces), roasted and peeled
2 garlic cloves
1/4 teaspoon Kosher salt
2 tablespoons tahini
2 tablespoons Meyer lemon juice or 1 tablespoon regular lemon juice
2-4 tablespoons water
Directions
Slice the beets into thick matchsticks.
Using a mortar and pestle, smash the garlic and salt into a smooth paste. Add to a bowl along with the tahini, lemon juice, and a couple of tablespoons of water. Whisk until smooth. Depending on how thick the sauce is, you may want to thin it with one or two more tablespoons of water. It should be the consistency of a creamy salad dressing.
Add the beets and toss to combine. Garnish with a lemon wedge and parsley, if desired, and serve with pita bread.