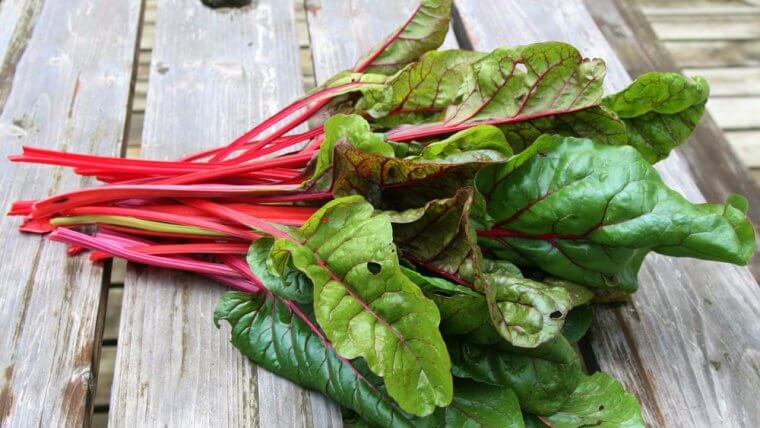 Ingredients
Swiss Chard Rinsed and chopped
Garlic 3+ cloves depending on your preference
Olive oil 3 tbls
Parmesan cheese ( preferably freshly grated)
Sesame Seeds raw or toasted in the oven or in a hot pan without oil
Salt and pepper to taste
Optional fresh chopped ginger, sesame oil and a touch of Braggs, soy sauce or tamari ( skip the cheese if you go this route)
Directions
Swiss chard is a leafy green related to beets. We planted rainbow chard this year so that you would get colorfully extra nutritious bunches. The more colors in your diet the better because each color contains different vitamins and minerals. You DO NOT WANT TO EAT RAW. As adult plants the leaves sometimes cause an irritation in the mouth when eaten raw. This is a green that can easily be snuck into meals to make them a little more nutritious. Chop up really small and add to a pasta sauce to trick the kids, steam and add to a quiche or stir fry. You can even add it to lasagna instead of spinach or put it on your pizza. I rarely use recipes these days so I do a lot of improvising in the kitchen. You can use swiss chard in the place of spinach, kale, collards etc. I really like the crispy-juicy stem of swiss chard and never like to over cook it. This is an improvised recipe that I love because it is simple, fast and tasty.
Heat up olive oil in a frying pan. Be careful not to burn the oil as it takes on carcinogenic properties when burned. Throw in your chopped garlic and cook for a few minutes. Toss in the swiss chard and cook for 5 or so minutes. The shorter you cook it, the more nutrients you retain. You do not want the leaves to be chewy but you want the stalk to retain its crunch. Turn stove off and add sesame seeds, salt and pepper and then grate fresh parmesan cheese on each serving at the table.
If you went the Asian cheese-less route, add chopped ginger with the garlic and toss the mixture once cooked with a little roasted sesame oil and soy sauce to taste.