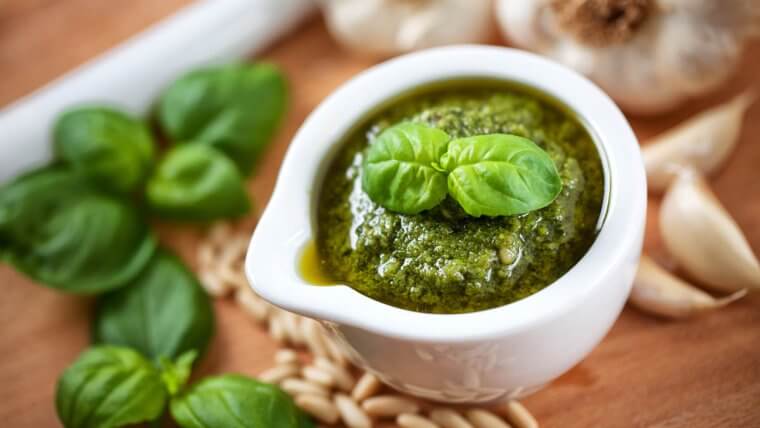 Ingredients
10 large garlic scapes
1/3 cup unsalted pistachios, pine nuts or raw sunflower seeds.
1/3 cup finely grated Parmigiano-Reggiano.( I have a food processor that can handle chunks of cheese so I don't bother grating first).
Kosher salt and black pepper
1/3 cup extra-virgin olive oil
Directions
Blend all ingredients together in a blender or food processor. Serve over pasta, your favorite grain or even other veggies. This can also be eaten as a spread with crackers or veggies, on sandwiches or added to your breakfast eggs.
Grilled Scapes- Try them on the grill, tossed with a little olive oil, salt, and pepper, over direct heat for about two minutes. Flip them once, halfway through, and finish with an extra sprinkle of flaky salt and maybe a bit of lemon juice and zest. They'll be charred in spots and just soft enough, and their flavor will have sweetened and mellowed dramatically. Grilled scapes are surprisingly reminiscent of asparagus, and surprisingly different from raw scapes.
Scape Hummus- Try scapes in your  homemade hummus. They work especially well in a lemony, tahini-free hummus, which really gives them a chance to shine. Edamame "hummus" with scapes works nicely too.
Scape Compound Butter-Scapes make a lovely compound  butter with a little lemon and maybe some fresh thyme. You could use the butter to make a wonderful garlic bread, flavor a pasta dish spread on veggies that are headed for the sauté pan or grill  or even enjoy in your scrambled eggs.
Scapes as aromatic- Slice scapes to whatever length you like and use them as you would garlic, as an aromatic in a wide variety of recipes. Scapes lose a lot of their bite when sautéed, more so than garlic cloves, so use at least three or four times as much scape-age as you would clove-age.