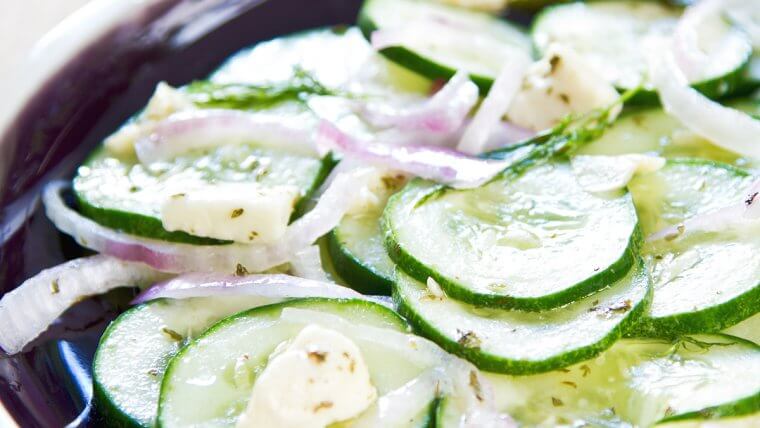 Ingredients
2-4 cucumbers
1/4 red onion, finely diced (or more to taste)
1/2 cup chopped parsley (I used flat Italian parsley, but curly parsley will work)
1/4 cup crumbled Feta cheese
2 T best quality extra virgin olive oil
1 T fresh lemon juice
fresh ground black pepper to taste
Red wine vinegar- enough to taste
Directions
Peel cucumber, leaving some strips of green peel. Our cukes have no wax or pesticides on their skins so keep all the skin if you will then dice into ½ inch squares. Dice onion into small pieces. Pat Feta cheese dry with a paper towel, then crumble into pieces. Wash parsley and spin dry or dry with paper towels, then chop coarsely.
In large bowl, combine cucumbers, onions, and parsley. Whisk together olive oil and lemon juice and stir into vegetable mixture. Sprinkle feta cheese over and stir gently a few times. Season with fresh ground black pepper and serve immediately.
This recipe could be varied endless ways, with tomatoes, olives, capers, blue cheese, mint, and balsamic vinegar being a few things that come to mind as possible substitutions or additions.