Well folks, we've successfully made it through our first-ever 20-box TSA, and it still feels like we could keep going! The high tunnels make it easy for us to start the season—producing some of our core summer vegetables early, like tomatoes, cucumbers, and peppers. The tunnels then fill up with lettuce and spinach as the winter months approach, allowing late deliveries of fresh greens.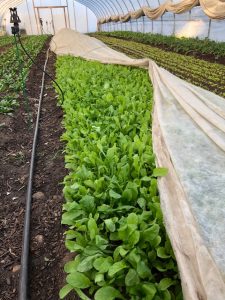 If we were to count our successes this year, our top three would be carrots, peppers, and cucumbers. Additionally, while baby greens are hard for usto grow in the field due to weeds, this week's delivery of baby arugula and red Russian kale was relatively painless and marks a resounding success. We grew it in the high tunnel where we've made weed control a top priority, and the weeds aren't nearly as vigorous in the fall. It goes to show what we can achieve when we really have a handle on the weeds, and it's nice to know that we have a window where we can grow them well. This week you'll also see white and red Cipollini onions, as well as pink
shallots.
This week not only marks the end of the TSA season but also the end of Liana's time at Wozupi. Liana has been our heavy equipment operator for the last three years, but her talents and the scope of her skill set has made her valuable to our team in many ways. She is knowledgeable about chickens and has been the point person for our flock through several winters. She's also great in the field, a team player, and is knowledgeable about pests and ecology. She is a great problem solver and will be working in soil health with both organic and conventional farmers, and we believe she will make a difference in the farming world!
The end of last week and the beginning of this week have given us the gift of good fall weather. We've enjoyed the field work tremendously. We're nearing the end of the seasonal staff's time, so we've enjoyed each other's company before it becomes a ghost town around here. After a brief adjustment, the lull of winter will be welcome, and we'll start planning for the growing season ahead.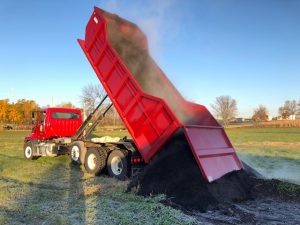 Please be sure to fill out the online TSA survey when you receive a link so we can capture your thoughts and use them to plan our future harvests. Check out Mazopiya (located at 2571 Credit Union Drive in Prior Lake) in the next couple months for fresh spinach and salad mix. We hope to be providing many greens throughout the entirety of winter.
This year, we are thankful for many things. We feel like we achieved our goal of providing the things people like most in nearly every box. Thank you for being part of our TSA program and our Wozupi family! We hope you have a wonderful holiday season and enjoy time spent with loved ones.
Picking Up Your Share
If you forget to pick up your share at Mazopiya on Thursday, the boxes will be placed in the cooler, so you will need to ask an employee to get your box. If your box is not picked up by Sunday night, they will be picked up by our staff on Monday morning and will be donated to the CAP Food Shelf. If you want us to hold your share longer, please contact us at 952.233.9184 or email matt.smaus@shakopeedakota.org. If you have any questions, please do not hesitate to ask.
If you purchased an egg share, you will need to ask an employee at Mazopiya to retrieve them from the back. 
---
Box Opening & Return
Please return empty, flattened boxes to your pickup site each week when picking up your share. You will not be able to recycle the boxes, but we can, so we appreciate you returning them each week. 
Opening your box: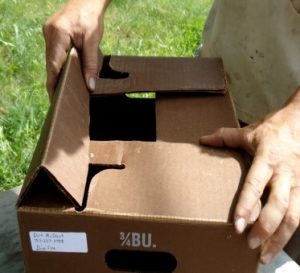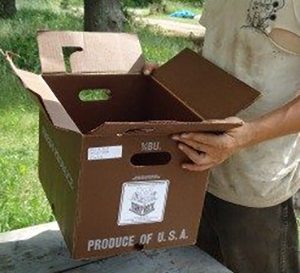 Breaking down your box: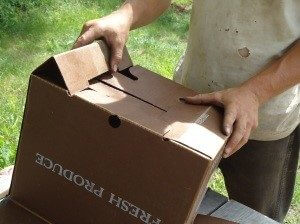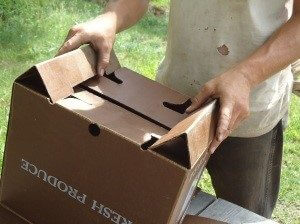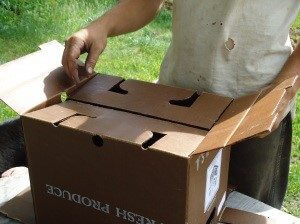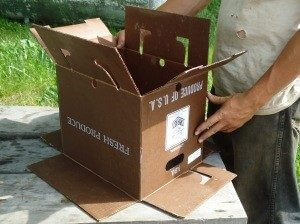 What's In Your Box This Week
In Your Box This Week: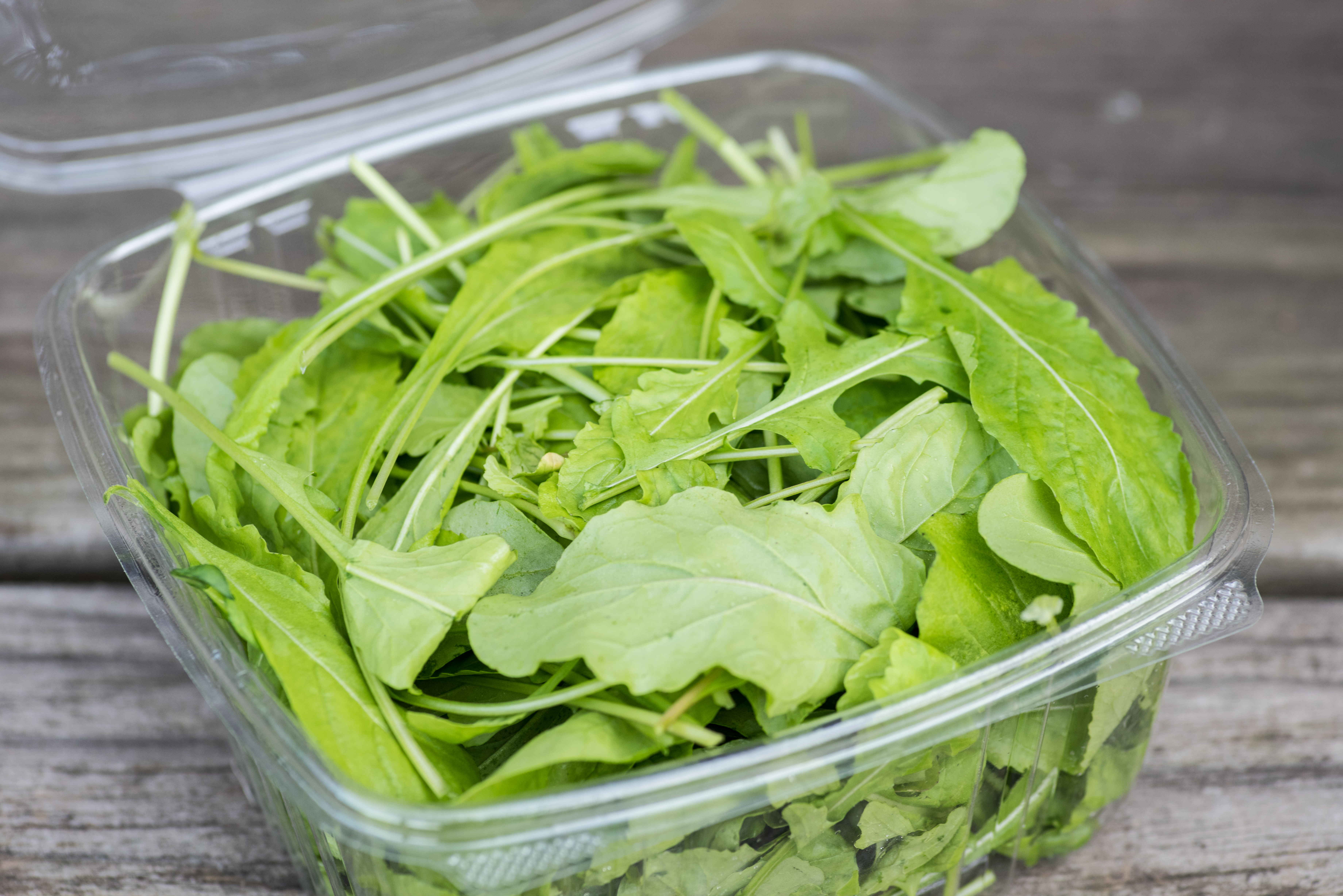 Cooking Tips: Add arugula to other milder greens for a salad with a sharp, spicy edge.
Storage Tips: Wrap in a dry paper towel and store in the refrigerator.
Beets
(Golden, Chiogga, and Red)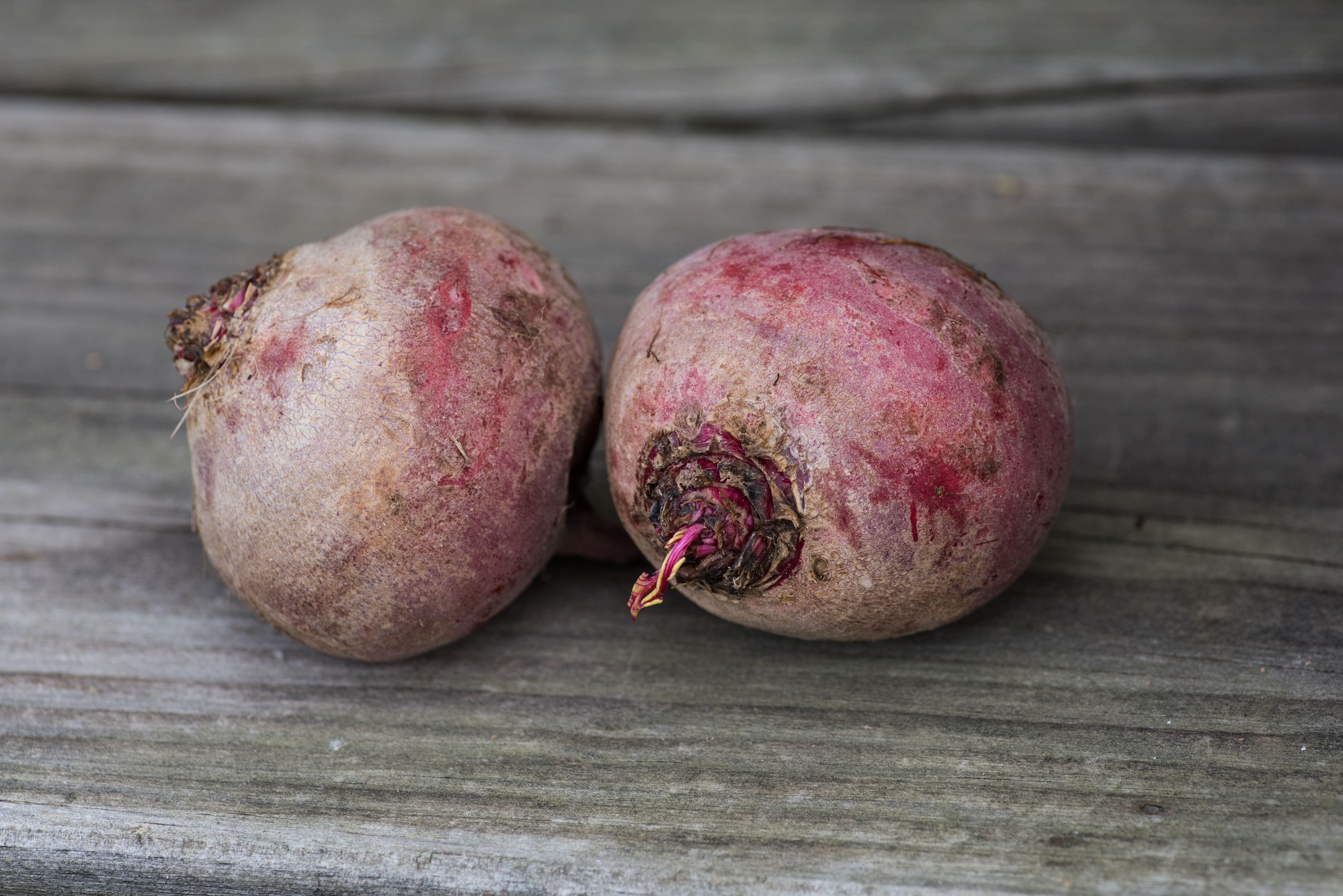 Cooking Tips: Peel and cut into 1/2-inch wedges before baking.
Storage Tips: Cooked beets may be refrigerated up to one week.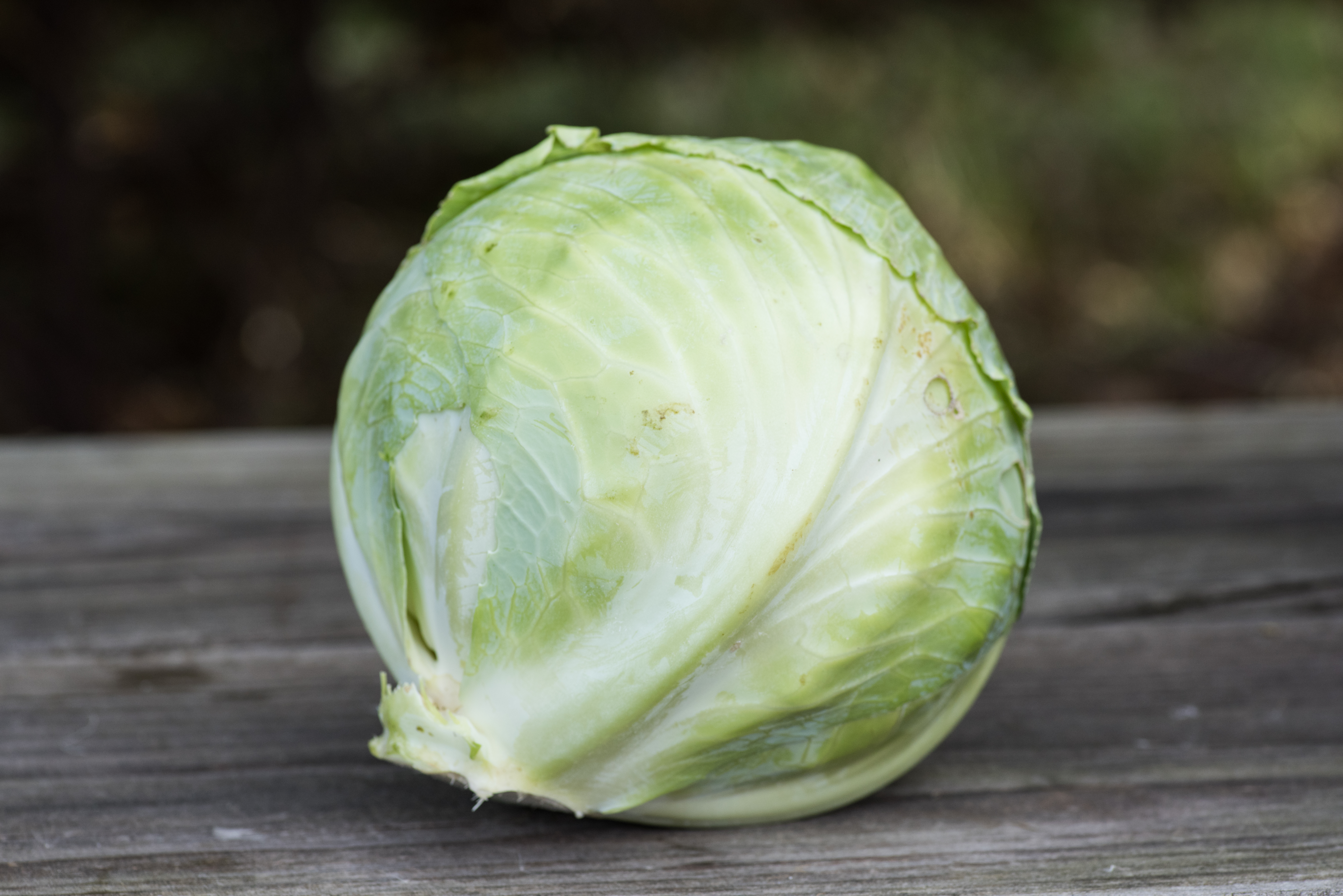 Cooking Tips:Prepare coleslaw by mixing shredded cabbage and carrots with desired dressing.
Storage Tips: Wrap cut cabbage tightly in plastic wrap and store in the crisper drawer of the refrigerator. Use within two days.
Carrots
(Bunched Snack and Rainbow)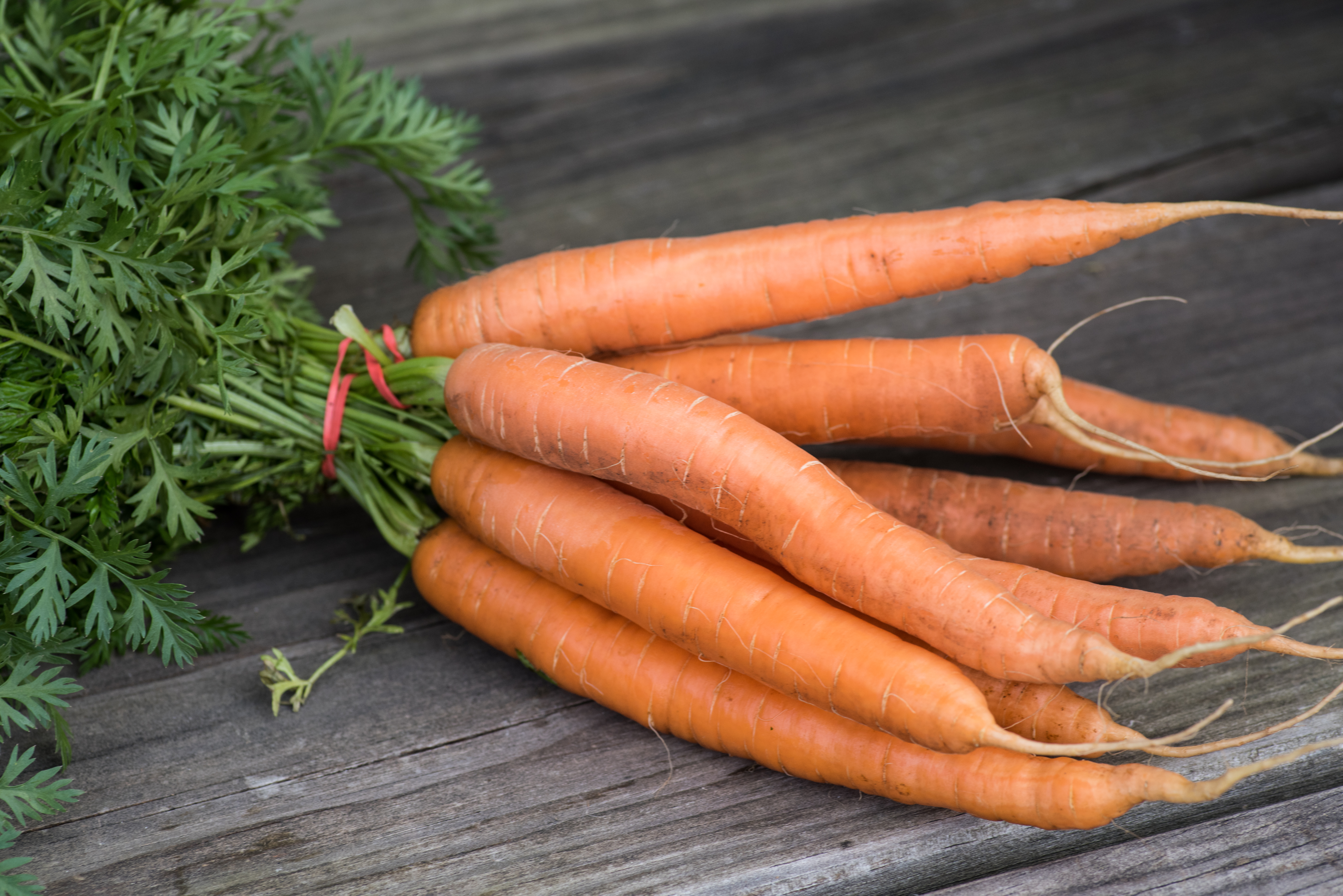 Cooking Tips: For the best flavor and texture, cook carrots just until crisp-tender.
Storage Tips: Place in a perforated plastic bag and store in the refrigerator's crisper drawer.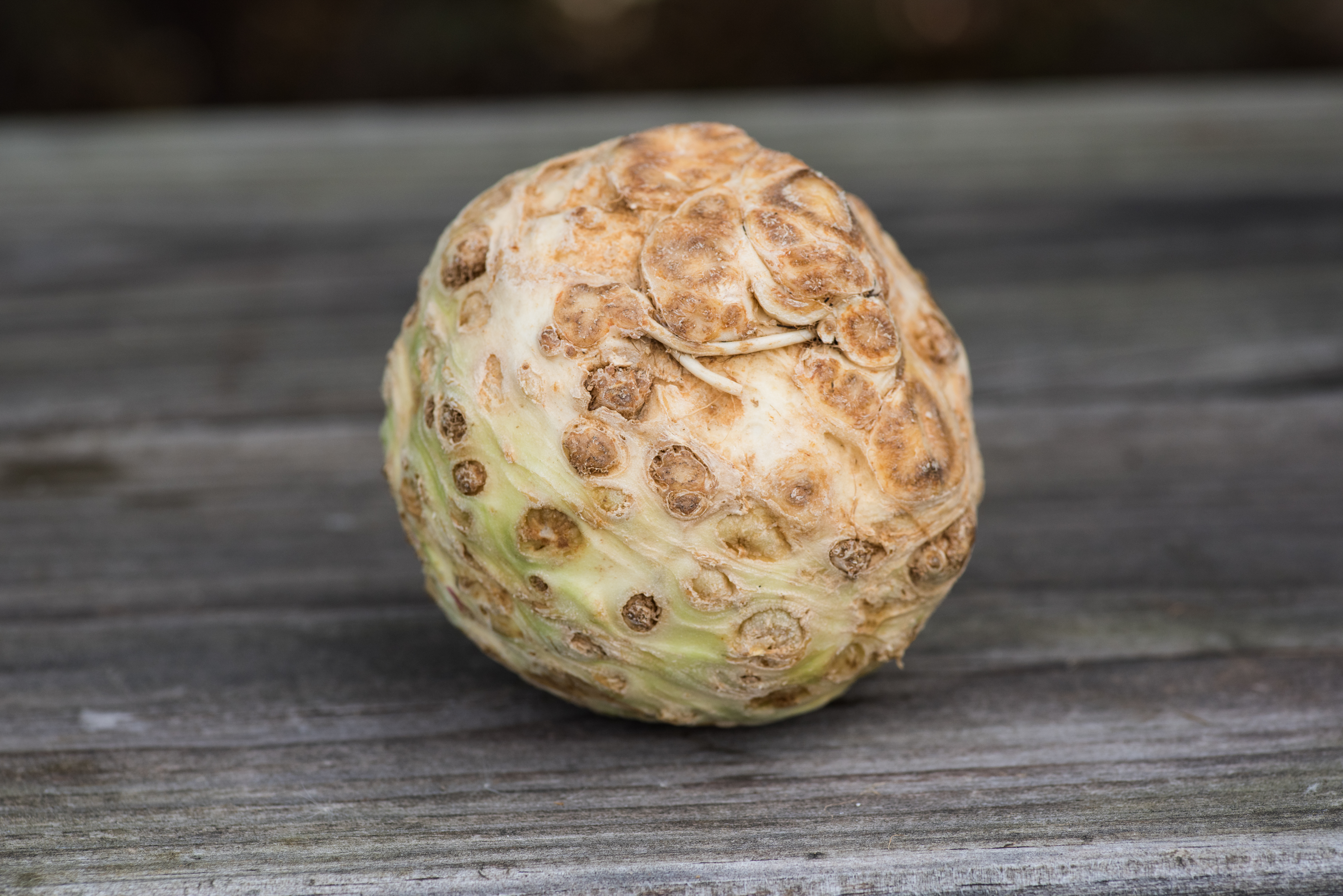 Cooking Tips: Enjoy raw but pair with other strong flavors such as apples, beets, and carrots.
Storage Tips: Trim off stalks and refrigerate unwashed, covered for up to one week.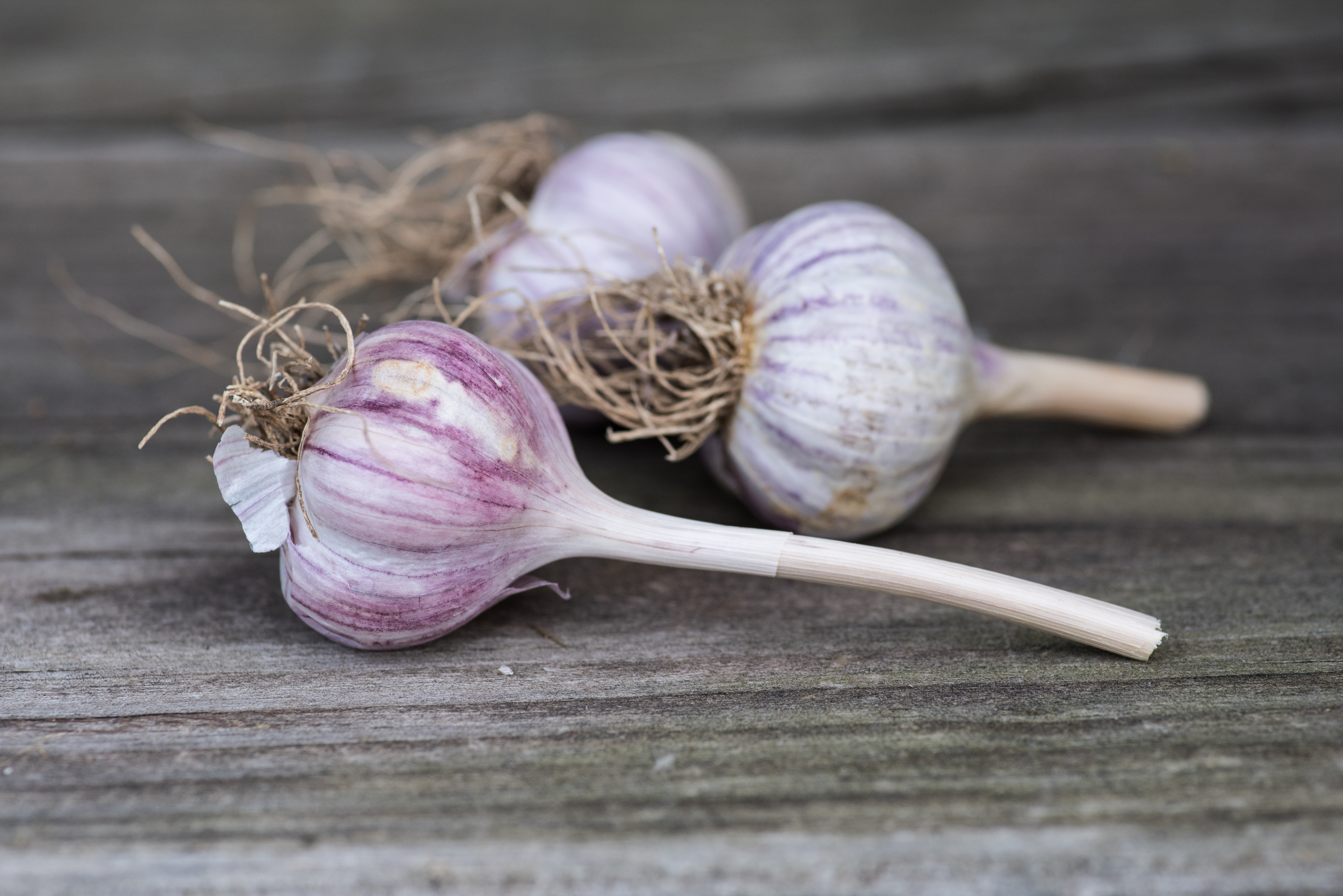 Cooking Tips: Roast the garlic bulb for 2 hours or until the cloves are tender when poked with a fork.
Storage Tips: Store in a location with good air circulation to avoid mold and sprouting.
Onions
(Rossa di Milano, Red, and Gold Cipollini)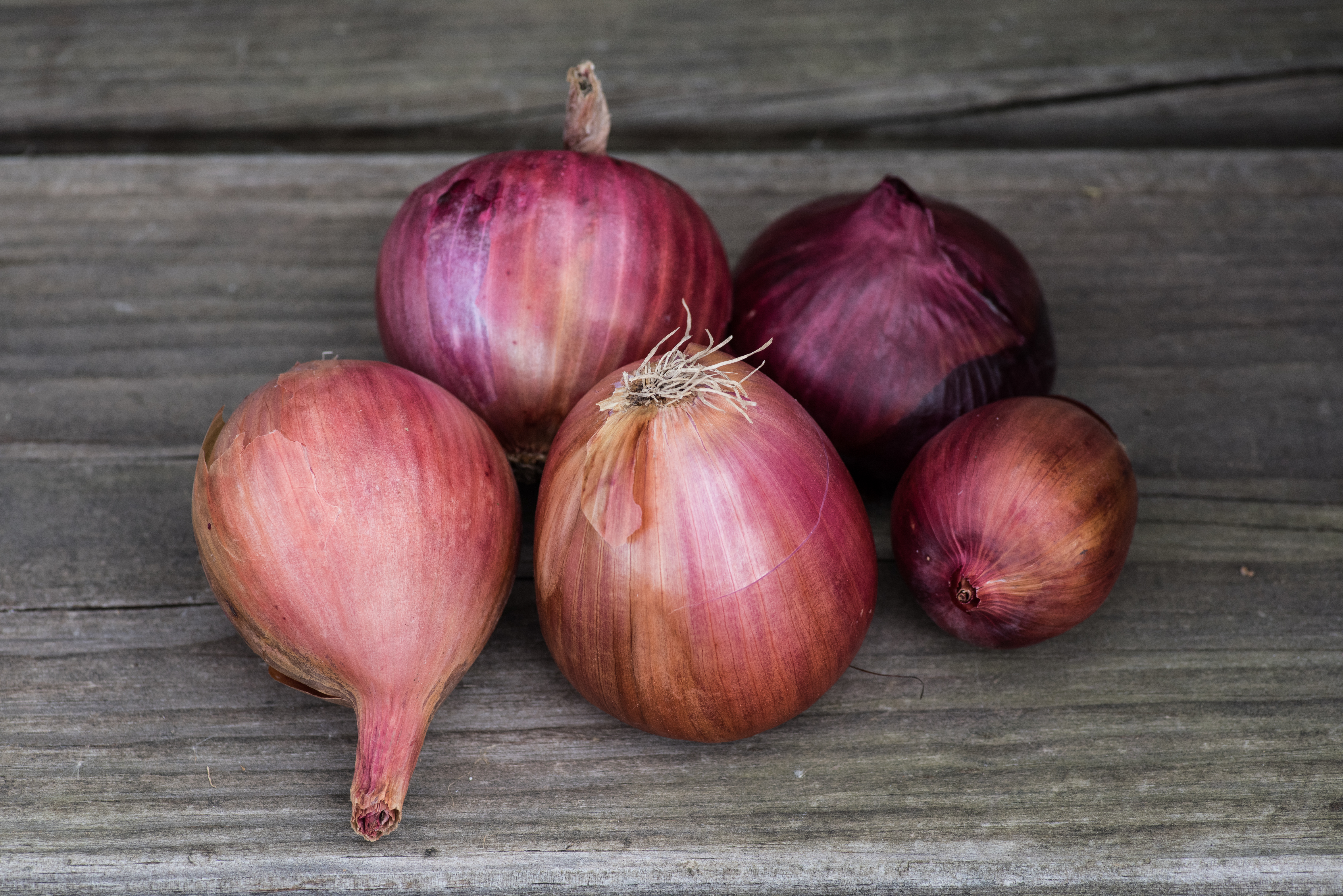 Cooking Tips: Add salt to help onions cook down and brown when sauteing.
Storage Tips: Store in a cool, dry, ventilated place, away from direct sunlight.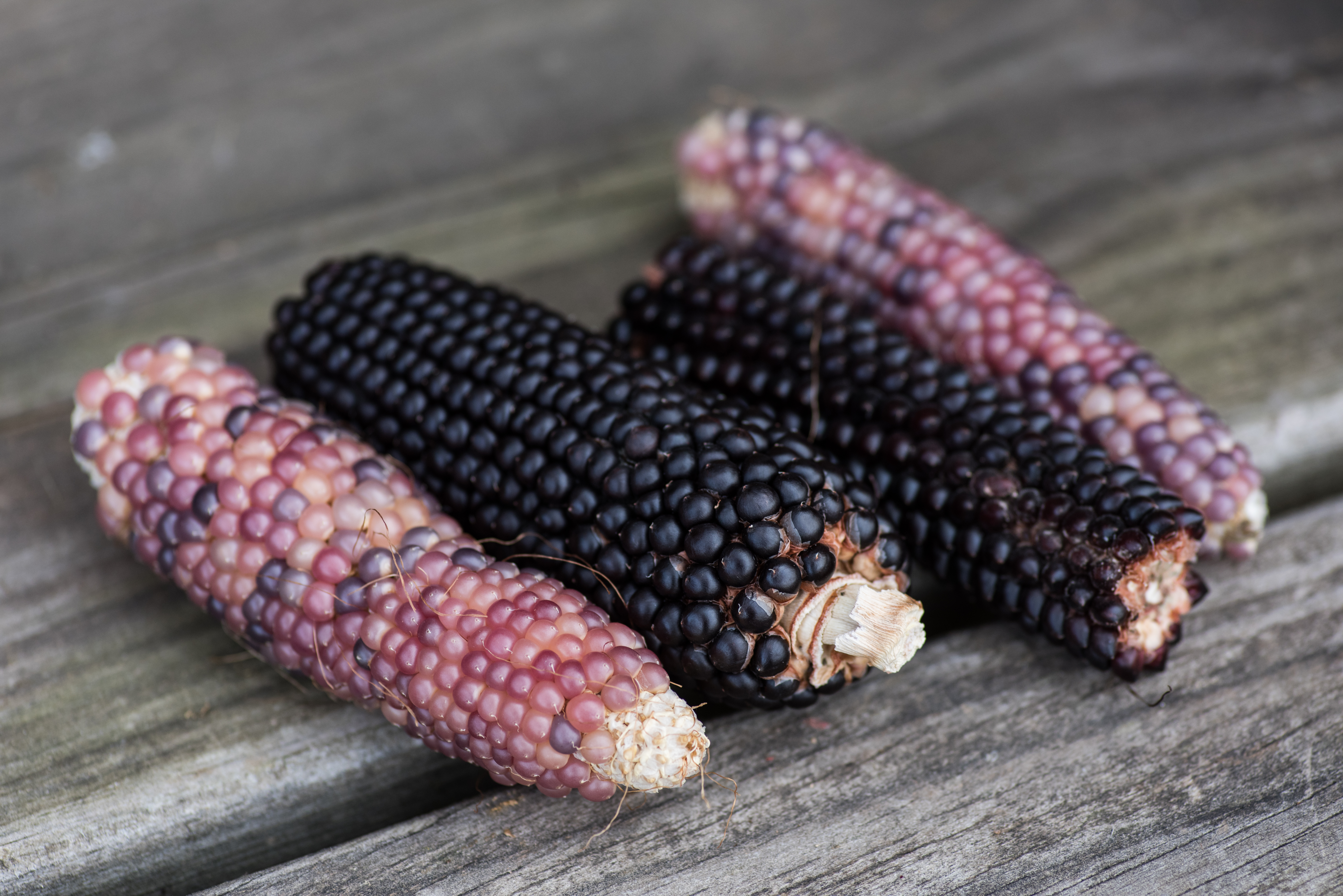 Cooking Tips: Shuck the popcorn with your hands by rubbing two cobs together or by using a butter knife to remove the kernels before popping.
Storage Tips: Dried kernels can be stored on or off the cob and kept in an airtight container.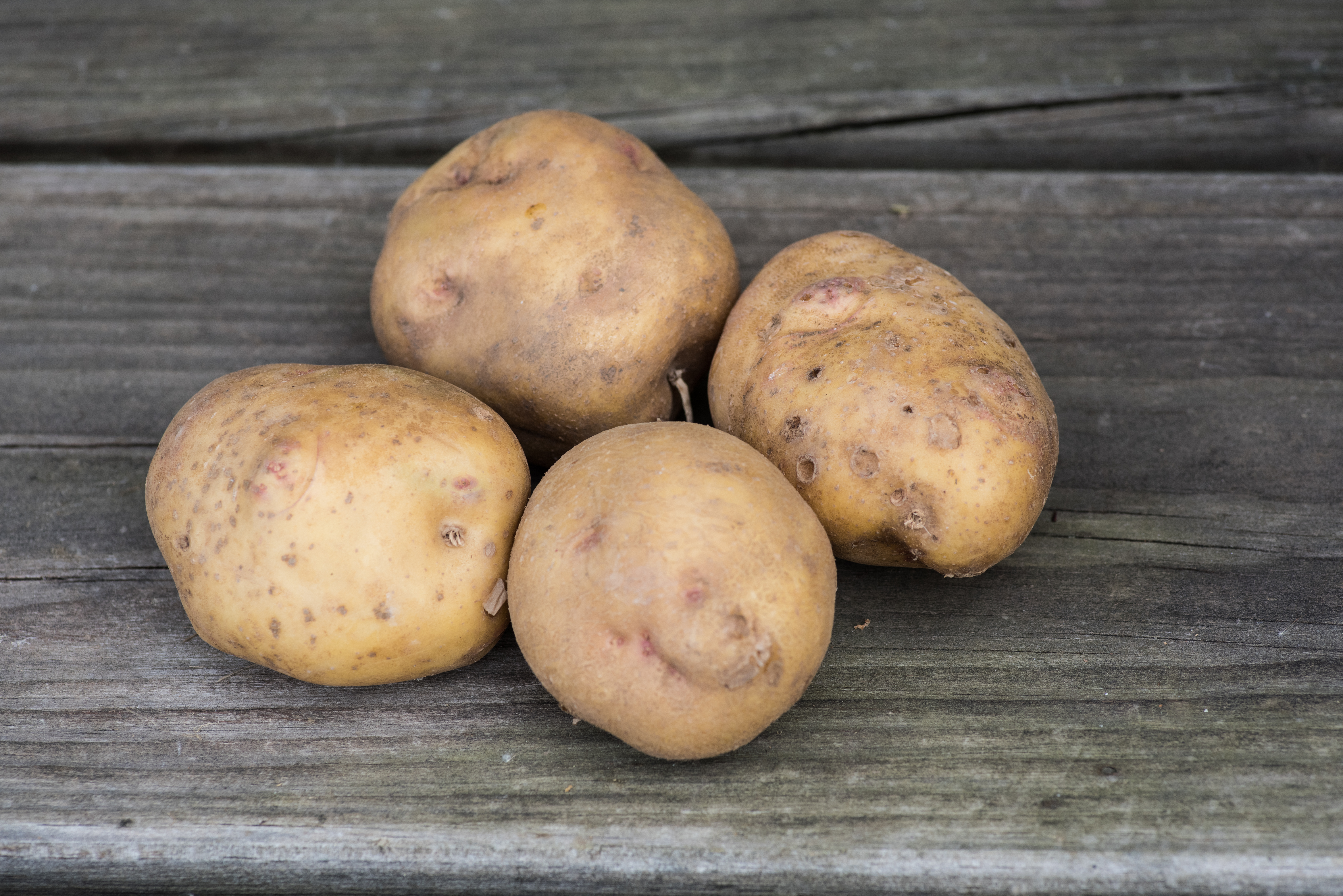 Cooking Tips: Bake potatoes for 1 to 1 1/2 hours until tender when poked with a fork.
Storage Tips: Store in a well-ventilated container away from direct sunlight.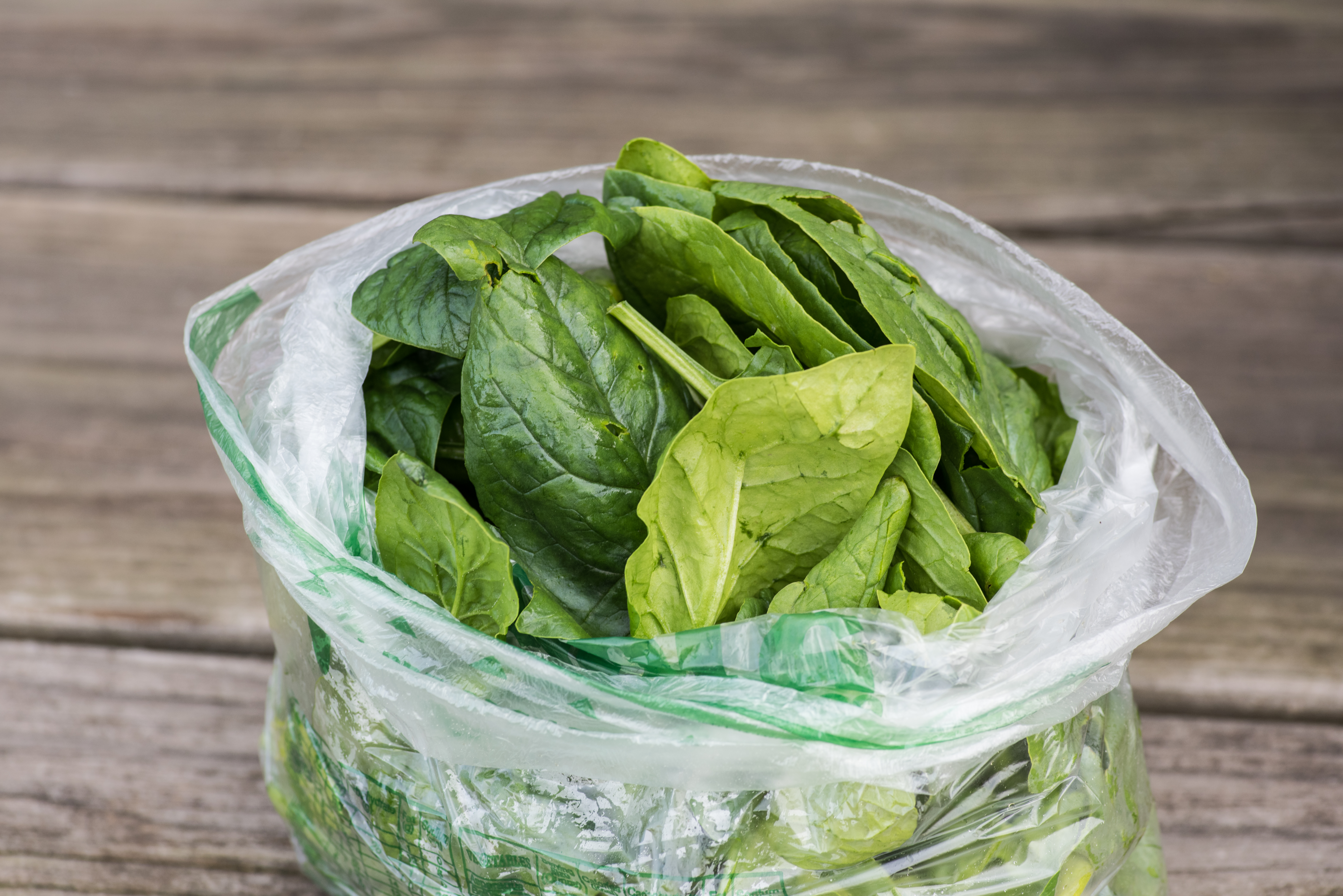 Cooking Tips: Use frozen pureed spinach ice cubes in smoothies, sauces, or stews.
Storage Tips: Freeze spinach without blanching for up to six months.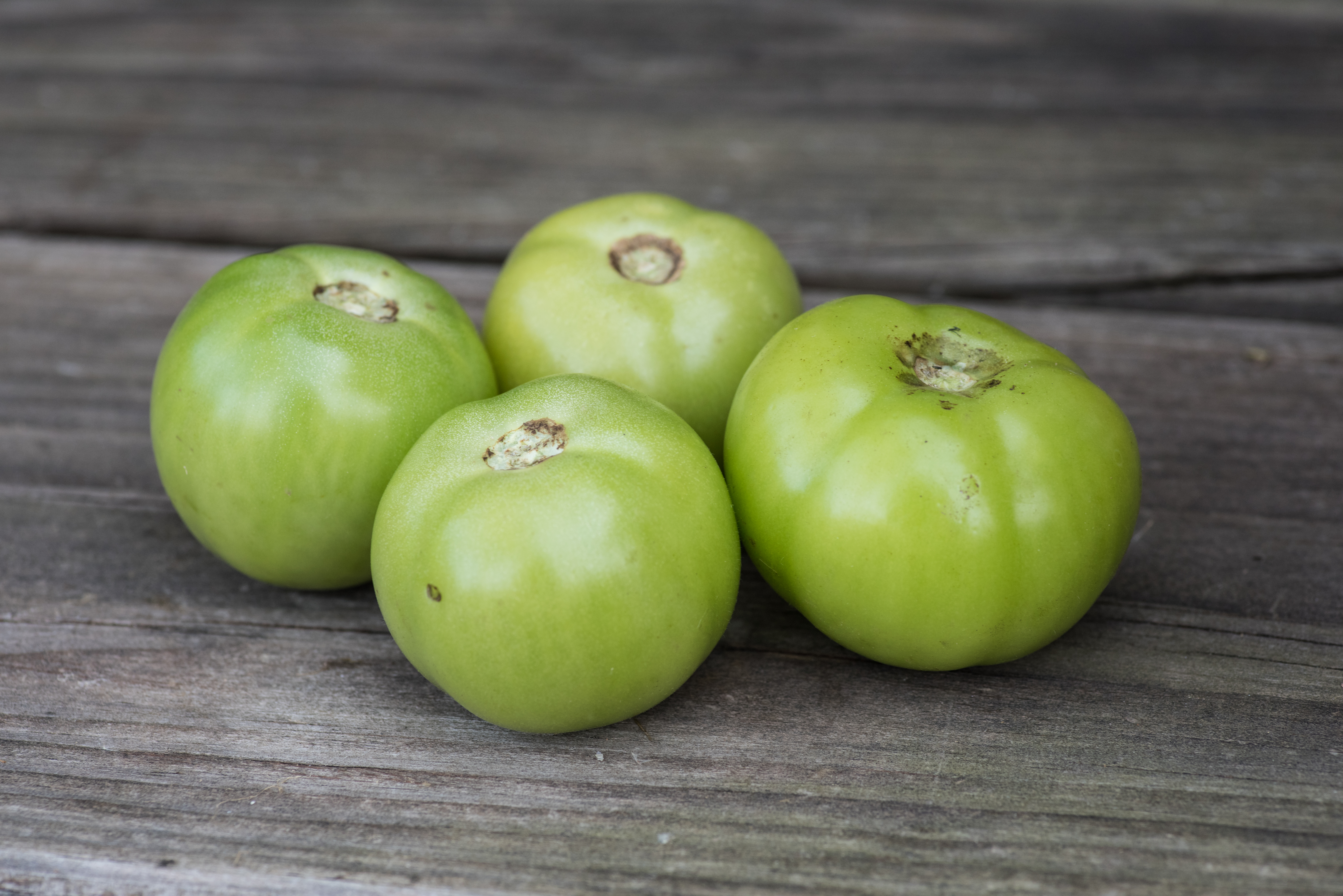 Cooking Tips: Make fried green tomatoes by breading slices and deep frying. 
Storage Tips: Store tomatoes in a plastic bag with a few holes for air circulation.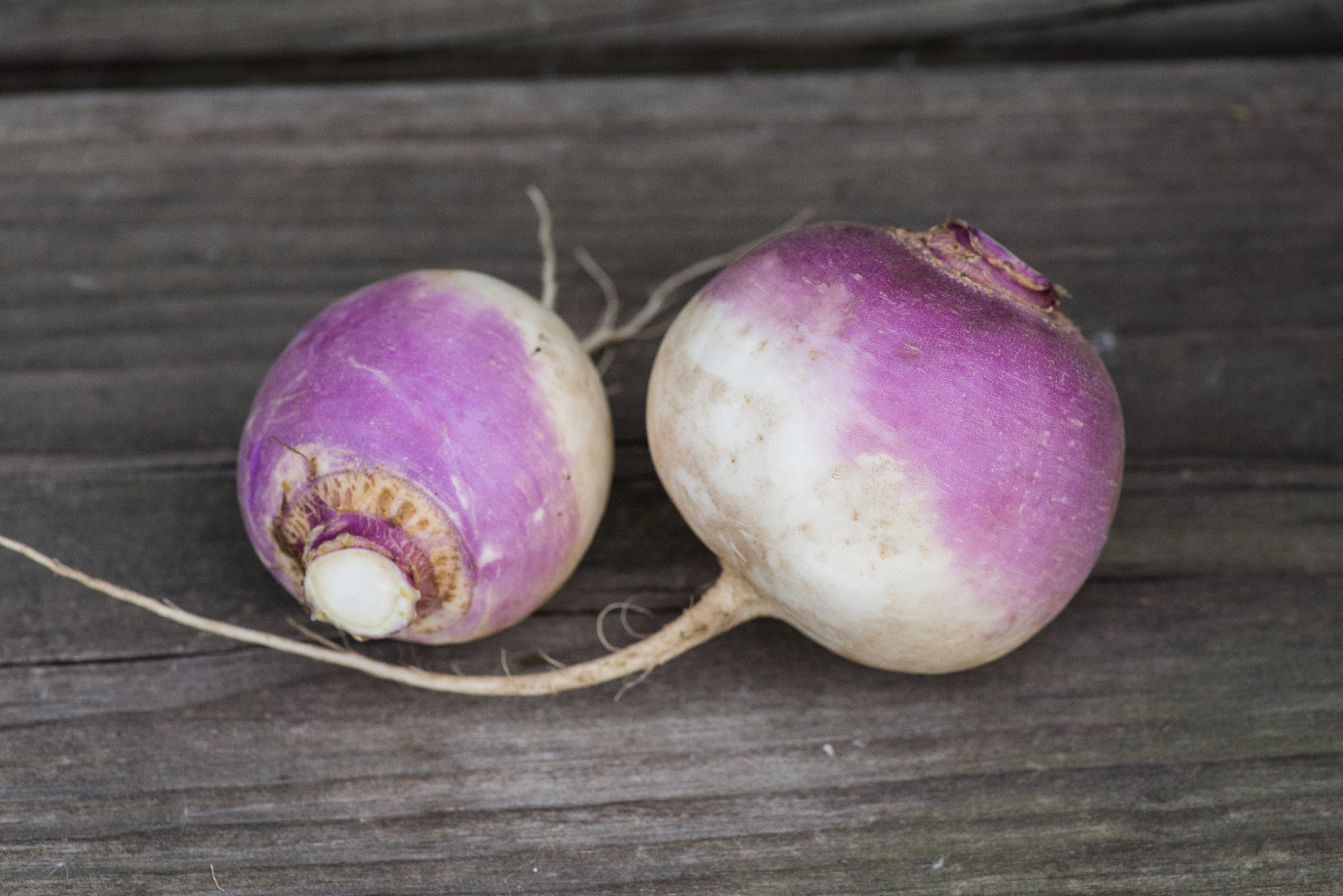 Cooking Tips: Turnips provide a great crunch and texture so be sure not to overcook.
Storage Tips: Raw turnips will last up to two weeks in the refrigerator crisper.
Winter Squash
(Butternut)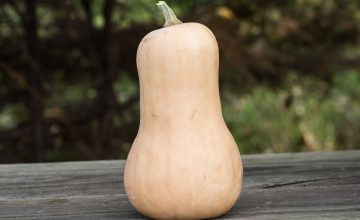 Cooking Tips: Roast 1-inch cubes in the oven for 25 to 30 minutes. Toss with your favorite seasonings.
Storage Tips: Store fresh, uncut squash in a cool, dark place where sunlight won't hasten its ripening. 
Recipes:
Maple Roasted Butternut Squash & Beets

Source: The Roasted Root

1 medium butternut squash, peeled, seeded, and chopped
1 large red beet, peeled and chopped
3 tablespoons grapeseed or olive oil
1 1/2 teaspoon kosher salt
2 teaspoons ground cinnamon
1 tablespoon pure maple syrup (you can add an additional teaspoon if you would like to sweeten the veggies even more)

For Serving

Zest of 1 orange (optional)
Dried oregano
Toasted walnuts
Pistachios

Preheat oven to 400 degrees F.

Peel and chop the butternut squash and beet into 1/2 inch cubes. Place them in a mixing bowl and add oil, salt, cinnamon, and maple syrup. Toss well using your hands and make sure the veggies are all evenly coated. Lay the vegetables out on a large (or two smaller) baking sheet in a single layer and roast veggies for 40-50 minutes, stirring once half-way through roasting. Place oven on the broil setting for 3-5 minutes in order to crisp up the veggies.

Remove from the oven and sprinkle with dried oregano, orange zest, and additional salt if desired. Serve with walnuts and pistachios.

Recipe courtesy of www.theroastedroot.net. 

Sweet Potato-Turnip Latkes

1 large russet potato, peeled
1 medium sweet potato, peeled
1 large turnip, peeled
2 medium onions, peeled
½ cup all-purpose flour, gluten-free flour, or corn meal
2 eggs, lightly beaten
2 teaspoons salt
½ teaspoon freshly ground pepper
Coconut (or peanut) oil, for frying

Directions: In a food processor or on a box grater, coarsely shred the potato, sweet potato, turnip, and onion. For longer strands, lay the potato and turnip sideways in the chute of your food processor. Transfer to a colander or wrap in a cheesecloth sling, and squeeze as dry as possible. Let stand for two minutes, and then squeeze dry again. In a large bowl, whisk the flour, egg, salt and pepper together. Stir in the potato onion mixture until all pieces are evenly coated. In a medium skillet, heat two tablespoons of oil until shimmering. Drop packed tablespoons of the potato mixture into the skillet and flatten them with the back of a spoon. Cook the latkes over moderately high heat until the edges are golden, about a minute and a half; flip and cook until golden on the bottom, about one minute. Drain on paper towels. Repeat with the remaining potato mixture, adding more oil to the skillet as needed.

Do ahead: Latkes are a do-ahead-er's dream, and the recipe above will make enough for a couple meals for 2-3 people. You can also keep latkes warm in the oven for an hour or more, if you're waiting for stragglers to arrive to dinner. Cooked, they keep well in the fridge for a day or two, or in the freezer, well wrapped, for up to two weeks. Reheat them in a single layer on a cookie sheet in a 400 degree oven until they're crisp again. Bonus: If you undercooked them a bit or didn't get the browning on them you'd hoped for, you can compensate for this in the oven.