This week's box includes a lot of what you need for a nice batch of kimchi! Kimchi is a particular, and, perhaps, an acquired taste, so thankfully the items in this box can be used in many wonderful ways. If you are planning to venture into the world of kimchi, feel free to reference any number of recipes online, or check out Matt's "quick-chi" recipe in the back of the TSA newsletter!
The "quick-chi" recipe you'll find in the back of the newsletter is definitely not a true kimchi. However, it's delicious, child-friendly, and easy to make! The recipe may be lacking the spiciness and fishiness of a true kimchi, but it's worth a shot either way.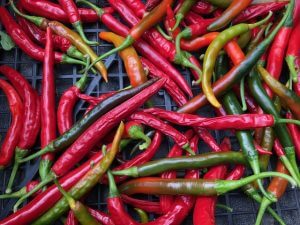 Rainfall has really done a number on our salad greens, but fear not, we'll have another round coming out of our high tunnels in a week or two—oh, the joys of season extension! You can also look forward to spinach from our high tunnels for the last one or two boxes of our TSA season.
It's finally time for winter squash! You'll likely get at least one in every box from here on out. For this first box, you'll receive either delicata squash or acorn squash, two varieties that require little to no time to cure. Curing is the process during which squash sweetens up, so you'll be happy to know that there is almost no wait time needed before you can scarf down this delicacy!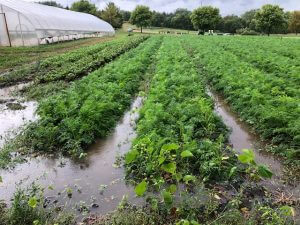 We've got peas! We're happy to announce that our shelling peas grew a lot better than our snap peas this year. That said, they are shelling peas, so you'll need to remove them from the shell before consumption. Shelling can be therapeutic, is a lot of fun to do with kids, and is easy to do while watching a TV show or movie.
Whether you're a fan of kimchi, love winter squash, or excited to snack on shelling peas, this box has something for everyone! As we venture into the heart of fall, we hope you're finding unique ways to enjoy everything your boxes have to offer.
Picking Up Your Share
If you forget to pick up your share at Mazopiya on Thursday, the boxes will be placed in the cooler, so you will need to ask an employee to get your box. If your box is not picked up by Sunday night, they will be picked up by our staff on Monday morning and will be donated to the CAP Food Shelf. If you want us to hold your share longer, please contact us at 952.233.9184 or email matt.smaus@shakopeedakota.org. If you have any questions, please do not hesitate to ask.
If you purchased an egg share, you will need to ask an employee at Mazopiya to retrieve them from the back. 
---
Box Opening & Return
Please return empty, flattened boxes to your pickup site each week when picking up your share. You will not be able to recycle the boxes, but we can, so we appreciate you returning them each week. 
Opening your box: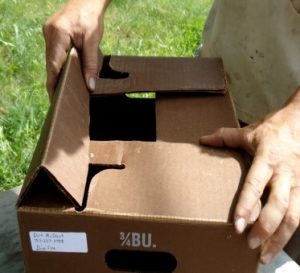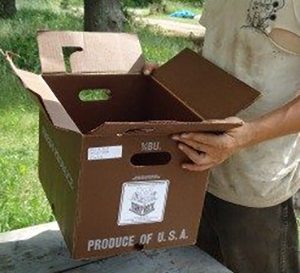 Breaking down your box: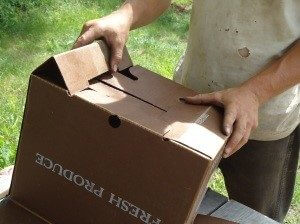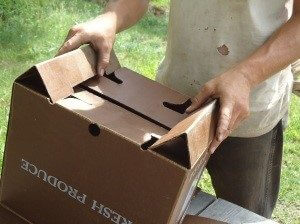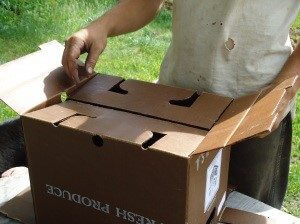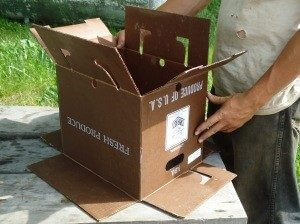 What's In Your Box This Week
In Your Box This Week: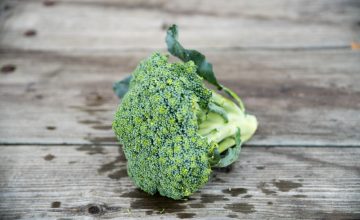 Cooking Tips: Toss florets in olive oil, salt, and pepper, and bake at 425°F for 20-25 minutes.
Storage Tips: Mist unwashed heads with water, wrap loosely in damp paper towels, and refrigerate.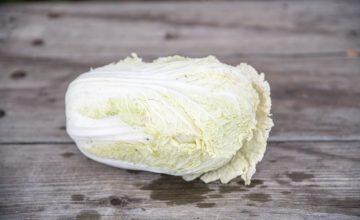 Cooking Tips: Stir-fry cabbage with broccoli and carrots.
Storage Tips: Store whole cabbage in a plastic bag in the refrigerator for up to 1 week.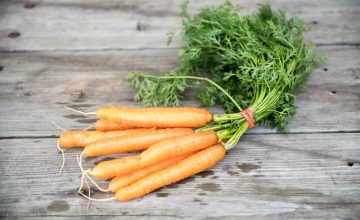 Cooking Tips: Grate carrots and use them in salads, soups, sauces, and baked goods.
Storage Tips: Wrap carrots in a paper towel and place them in a bag in the refrigerator.
Cooking Tips: Steamed cauliflower can be marinated in your favorite dressing, either alone or with other veggies. Serve chilled.
Storage Tips: Keep cauliflower loosely wrapped in plastic in the refrigerator for up to 2 weeks.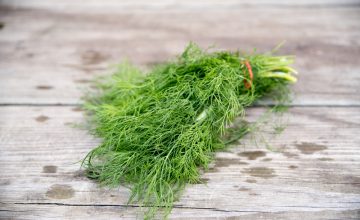 Cooking Tips: Serve dill over roasted vegetables, such as carrots, cabbage, parsnips, and potatoes.
Storage Tips: Snip off the bottoms of the stems and place in a jar filled with water.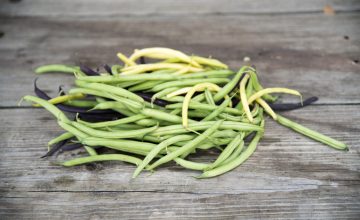 Cooking Tips: Trim the ends of the beans and roast in the oven at 425°F for 10 minutes with your favorite seasonings.
Storage Tips: Store unwashed, fresh beans in a reusable container in the refrigerator crisper.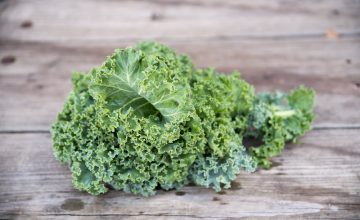 Cooking Tips: Replace spinach or basil with kale in pesto for an earthy flavor.
Storage Tips: Store unwashed kale in a plastic bag in the refrigerator for up to 7 days.
Lettuce
(Green or Red Leaf)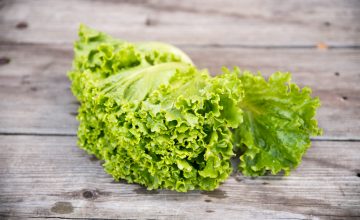 Cooking Tips: Replace tortillas with lettuce for a low carb alternative for wraps.
Storage Tips: Store unwashed in a loosely closed plastic bag in the refrigerator for up to 3 days.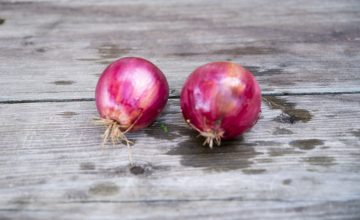 Cooking Tips: Due to its mild flavor, its best used raw in salads, salsas, and as a topping on burgers or sandwiches.
Storage Tips: Chopped or sliced onions can be stored in a sealed container in the refrigerator for up to 7 days.
Peas
Shelling (Half Shares Only)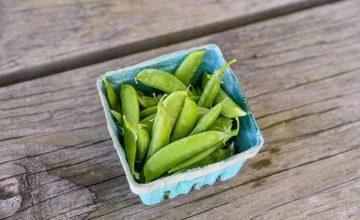 Cooking Tips: Fresh peas can be blanched in boiling water for 1-2 minutes.
Storage Tips: Store unwashed, unshelled peas in the refrigerator in an unsealed container.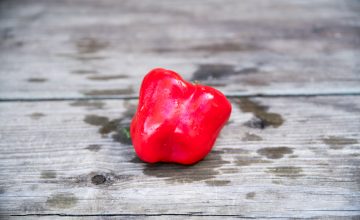 Cooking Tips: Remove seeds and ribs from peppers and cook in a skillet for 10 minutes with seasonings.
Storage Tips: To preserve flavor and quality, store in a plastic bag in the vegetable crisper of the refrigerator.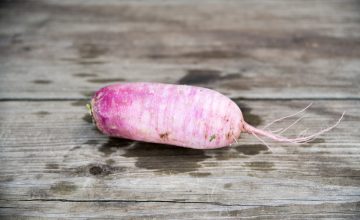 Cooking Tips: Try them baked or boiled in stews and soups or in a stir-fry.
Storage Tips: Store in a plastic bag in the refrigerator for about 2 weeks.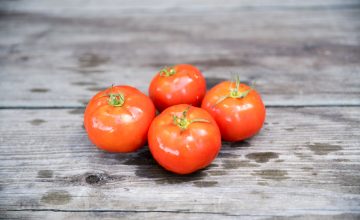 Cooking Tips: Squeeze out the seeds and juice into a strainer. Add juice to salad dressings or stews.
Storage Tips: Leave underripe tomatoes out at room temperature until they are fully ripened.
Delicata Squash (Full Shares Only)
Acorn Squash (Half Shares Only)
Cooking Tips: Boil or steam 1-2 inch cubes of winter squash for 15-20 minutes. Peel before or after cooking, but let them cool first.
Storage Tips: Winter squash can be stored at room temperature for at least 1 month, but many varieties will store through the winter months.
Recipes:
Matt's Quick-chi

1 large napa cabbage
1-2 daikon radishes
1 onion
3-5 cloves garlic
2-3 carrots
½ bunch kale or Swiss chard
1 tablespoon fennel seed
1-2 teaspoon coriander seed
Chiles, chopped (optional)
Plenty of sea salt
Additional root/cabbage vegetables (optional)

You'll need a food processor and a fermentation crock if you want to follow this recipe exactly. If you don't have a crock, you can adapt it to mason jars.

Clean, sanitize, and rinse your sink thoroughly. Plug the bottom. Use the shredder attachment on a food processor to shred all the vegetables except the greens. Shred into the food processor, emptying it into the sink whenever it gets full. Cut the greens into thin strips with a knife (about ¼ inch). Chop the chiles (optional) into the sink, too, unless you're wary of the heat. We don't make ours spicy, in order to ensure it's palatable for the kids. Toss everything in the sink with enough salt that it tastes quite salty (use gloves if there are chiles in it). Toss the seeds in, too. The salt will pull liquid out of the vegetables, and you should let it "sweat" in the sink for 2-4 hours.

Stuff the vegetables into your vessel(s), and use a ladle to spoon all the vegetable liquid in on top of it. Stuff the shredded vegetables in as hard as you can and place something on top to keep them from floating. If they are not completely covered, add a bit of non-chlorinated water (use bottled water, or leave tap water out in a pan for a day or two ahead of time to let the chlorine off-gas). Seal the vessel, remembering that gases need to escape during the process, so if you're using jars, unscrew the lids once or twice a day to vent the ferment.

You should keep it at a temp of 70°F or higher, so a spot in your home is probably fine. It should ferment for 3-5 days. Don't bother checking before 3 days, but after that you should check once or twice a day. Deciding when it's ready is a matter of taste, but generally speaking, a kimchi should have a bright and bubbly taste, not a real sour taste like sauerkraut, and the vegetables should still be somewhat crunchy. To stop the fermentation process, it needs to be put in the refrigerator (transferred into jars first, if necessary). It will be shelf-stable for at least 6 months if refrigerated. It will turn mushy if left unrefrigerated or allowed to ferment too long.