Fall is upon us, and it's time to introduce our TSA members to some of the great flavors they can expect throughout the final quarter of our program. This week's box will include leeks, cauliflower, beets, spinach, and other fall fare! You'll have the chance to enjoy the last of some of your favorite summer veggies this week as well.
Summer almost held on for one more box, but it turned to fall just like that, and you'll see that change in our produce this week. You'll receive some of our summer staples in your box, like tomatoes, cucumbers, and peppers in large amounts, but you'll also experience some of our early fall foods.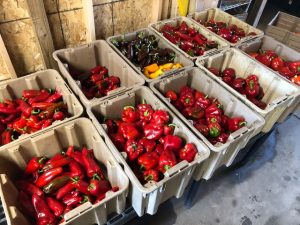 We're fortunate that the rain hasn't been much of a problem for us, but the lightning has been keeping us out of the field. This box was harvested during the safe windows between thunderstorms this week. We always get the harvest done no matter the weather, and we intend to keep that promise this fall!
Golden beets have been harvested this week, which are a specialty that we always reserve for later in the season. For those of you who don't appreciate the earthy taste of red beets, you'll find golden beets to be more mellow and sweet. The color is also beautiful, and it's a great beet to either pickle or serve with your salads.
The leeks we harvested are summer leeks, which tend to be smaller because they grow quickly and are ready for harvest sooner in the year. These will be the first of several leek deliveries this fall, and you'll notice the leaves of some of the later varieties will be a darker green and the leeks themselves will be fatter.
It's exciting that we were able to harvest another round of our delicious mystery apples, which are a green variety growing on a large, old tree that was on our farm site before Wozupi began. We don't know what they are, but they're good, healthy, and the trees are very low maintenance—as in, we successfully ignore them year after year but they continue to grow us delicious fruit.
We hope you like spinach, because you'll be seeing a lot more of it in your future! This week, we've got enough for the half shares, but we are supplying full shares with a lettuce-only salad mix. As we move into fall boxes, you'll also start to see winter squash, rainbow carrots, cabbages, daikon radishes, watermelon radishes, and much more. We hope you're excited for fall flavors—get ready to shift your menus!
Picking Up Your Share
If you forget to pick up your share at Mazopiya on Thursday, the boxes will be placed in the cooler, so you will need to ask an employee to get your box. If your box is not picked up by Sunday night, they will be picked up by our staff on Monday morning and will be donated to the CAP Food Shelf. If you want us to hold your share longer, please contact us at 952.233.9184 or email matt.smaus@shakopeedakota.org. If you have any questions, please do not hesitate to ask.
If you purchased an egg share, you will need to ask an employee at Mazopiya to retrieve them from the back. 
---
Box Opening & Return
Please return empty, flattened boxes to your pickup site each week when picking up your share. You will not be able to recycle the boxes, but we can, so we appreciate you returning them each week. 
Opening your box: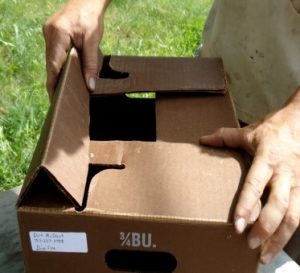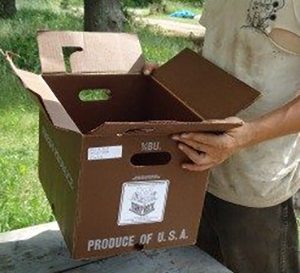 Breaking down your box: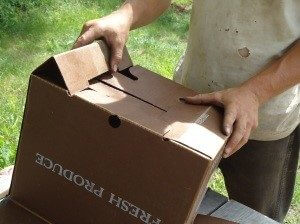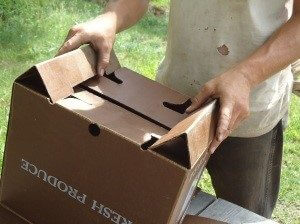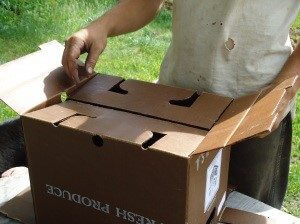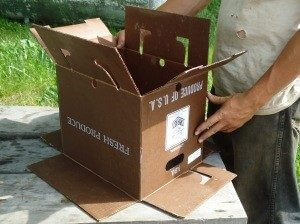 What's In Your Box This Week
In Your Box This Week: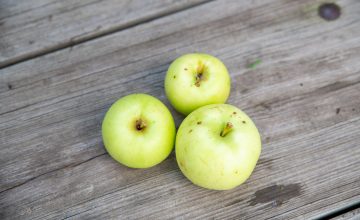 Cooking Tips: When baking a pie, use a mix of sweet and tart apples to ensure a balanced flavor.
Storage Tips: For best results, store in the refrigerator at 30-35° F with some humidity to reduce shriveling.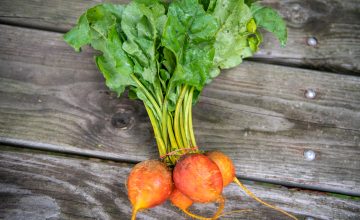 Cooking Tips: Put in a 350°F oven for 25 minutes or until tender. Baking beets will enhance their natural sweetness.
Storage Tips: Remove leaves from beets before storing in the refrigerator. The leaves will last for 2-3 days while the beets can stay fresh for 2-3 weeks.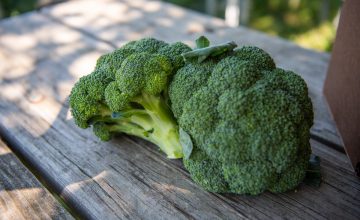 Cooking Tips: Steam 2-inch pieces for about 5 minutes. Mix with pasta or serve with grated Parmesan cheese as a side dish.
Storage Tips: Wash and spin dry the greens, then place in a plastic bag in the refrigerator. Greens will last for up to 1 week.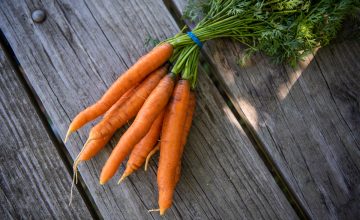 Cooking Tips: Scrub the carrots well under running water. No need to peel them; it removes the nutrients located just under the skin.
Storage Tips: Greens can be frozen in a freezer bag and added to a vegetable soup stock at a later time.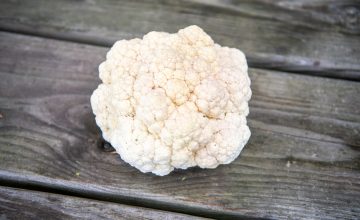 Cooking Tips: Steam the florets for 5-10 minutes. Cook until tender but not soft. When finished cooking, run under cold water.
Storage Tips: Refrigerate in a plastic bag. They will keep for about 1 week.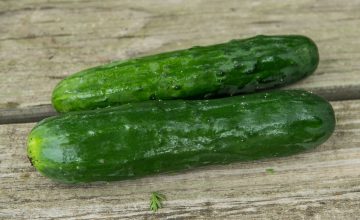 Cooking Tips: Try a refreshing sandwich with sliced cucumbers and cream cheese.
Storage Tips: Keep sliced cucumbers fresh by storing them in a small container and pouring enough water to cover them.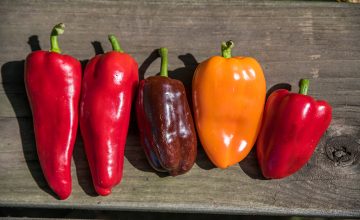 Cooking Tips: Char-grill red bell peppers for about 15-20 minutes, slice, and top if off on a pizza.
Storage Tips: Refrigerate peppers, unwashed, in a plastic bag in the vegetable drawer.
Spinach (Half Shares)
Salad Mix (Full Shares)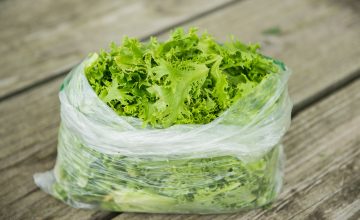 Cooking Tips:For a tasty salad, toss with olive oil, lemon juice, fresh basil leaves, diced garlic, and feta cheese.
Storage Tips:Store the greens in a plastic bag with a paper towel inside the refrigerator.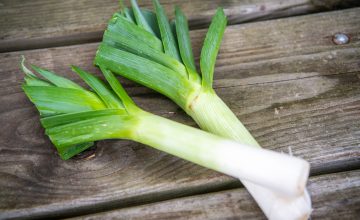 Cooking Tips: Leeks are a great addition to soups and stews. Also try adding them to your breakfast omelet, quiche, or scramble.
Storage Tips: Refrigerate unwashed leeks with their roots for up to 2 weeks. Be sure to wrap tightly in a plastic bag to ensure the flavor isn't absorbed by other foods.
Cooking Tips: Pairs well with carrots, celery, tomatoes, mushrooms, zucchini, potatoes, and beets.
Storage Tips: Store fresh thyme in a plastic bag in the vegetable crisper drawer or stand sprigs in a glass of water on the refrigerator shelf.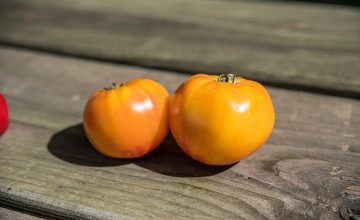 Cooking Tips:Roast halved tomatoes with minced garlic and chopped basil on a lightly oiled baking pan for 3 hours in a 250°F oven.
Storage Tips: Store tomatoes at room temperature for up to 1 week. Cut tomatoes will deteriorate quickly.
Recipes:
Torpedo Onion Salad with Tomato and Cucumber

1/4 cup Red Wine Vinegar
1 teaspoon Dijon Mustard
Sea Salt and Rainbow Pepper to taste
1/2 cup Olive Oil
3 Cucumbers, peeled, seeded and sliced in half moons
1 Torpedo Onion, cut in half and sliced in thin half moons
3 Roma Tomatoes, quartered
1/2 cup Parmesan Cheese, freshly grated

In a large bowl whisk together the vinegar and mustard. Whisk in the olive oil and season to taste.
Mix the torpedo onion and cucumbers together, toss with the dressing and chill for 1 hr. Serve the salad with the quartered tomatoes and shaved Parmesan cheese.

Roasted Beet and Cauliflower Salad

Source: Epicurious

1/4 cup scallions, diced
1/4 cup red wine vinegar
5-8 beets (depending on size), peeled and cut into 1-inch cubes
1 head cauliflower, cut into 1-inch florets
Fresh ground pepper
Sea salt
Olive oil
1/3 cup feta cheese
Soy sauce

Preheat oven to 400°F. Put scallions in a small bowl with red wine vinegar. Vinegar should just cover scallions. Set aside. Boil beets until they are soft (at least 30 minutes—they are nearly impossible to overcook). Mix cauliflower in a large bowl with pepper, a healthy dose of salt, and 1/4 to 1/2 cup olive oil (too much will look like too much). Put cauliflower in a large oven-proof dish and bake at 400°F until the cauliflower is browned on about 20 percent of its surface area (20-30 minutes). Put cauliflower and beets in a strainer and set over the sink. Toss with olive oil until lightly coated and shiny. Place cauliflower and beets in a serving dish. Sprinkle with feta cheese. Pour red wine vinegar and scallions over mixture. Add a few dashes of soy sauce to finish and serve.