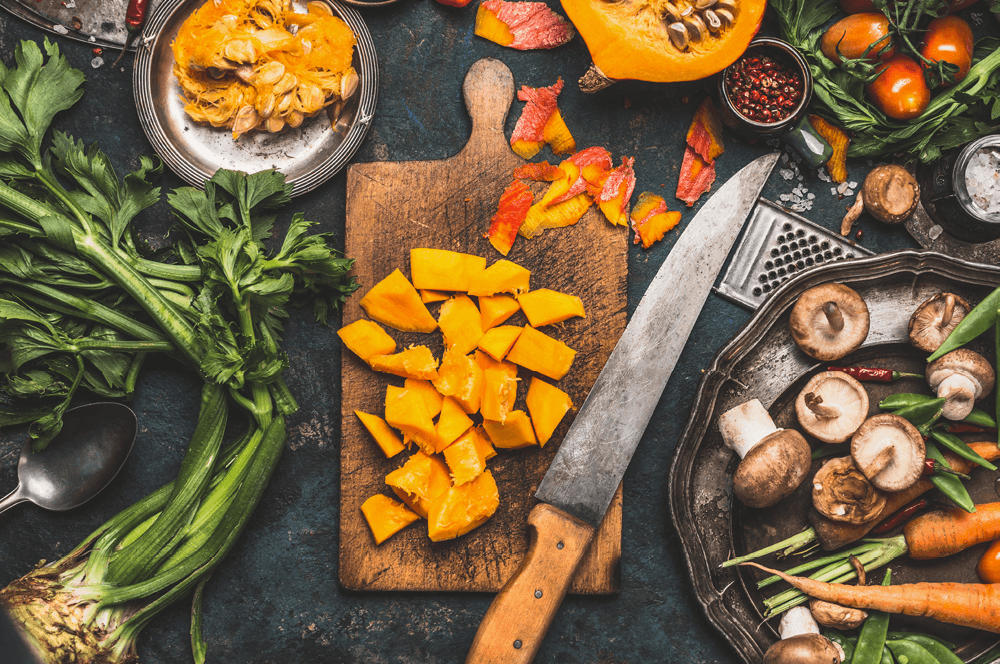 Fall is nature's way of reminding us that seasons come and go, but that doesn't mean your health has to fluctuate, too. And although the weather is getting cooler, produce choices are heating up. Fall veggies are a great way to incorporate natural, immune-boosting benefits in your diet—and keep the pesky cold season at bay.

This symbol means you can find these Wozupi-grown, immune-boosting superfoods at Mazopiya, just down the road!
Seasonal Superfoods
Pumpkins are for more than just carving! Jam-packed with immunity boosting vitamins and naturally low-cal and low-carb, pumpkins can be used in all sorts of cooking and baking recipes.

Stock up on fiber-filled beets! Betalains, a phytonutrient found in beets, has been shown to improve detoxification in the body and have anti-cancer effects.
Try nutrient-dense sweet potatoes to load up on the essentials: vitamin A, potassium, and iron—and don't forget that sweet potatoes have anti-inflammatory benefits, too!
Harvested primarily in fall and winter, Brussels sprouts are an excellent source of folate, iron, and vitamins C and K. Iron helps your body form red blood cells, which carry oxygen to your lungs and body tissue.
Cold, Cold, Go Away


Vitamin-rich carrots are a great source of beta carotene, an orange-red antioxidant that converts to vitamin A in the body. This fat-soluble vitamin makes sure the immune system and organs are working properly.

Squash your fear of trying new foods—winter squash is chock full of vitamins A, B6, and C, omega-3 fatty acids, and roboflavin. Vitamin C helps protect cells from free radical damage, and the heart-healthy benefits of omega-3 is an added bonus.

Spinach is an extremely nutrient-rich vegetable, boasting high amounts of carotenoids, vitamins C and K, folic acid, iron, and calcium. Known for being one of the healthiest veggies on the market, you won't regret having cold-fighting spinach in your arsenal.
Good old garlic has been known to help prevent colds, thanks to a compound called allicin. Not only is allicin filled with antioxidants and amino acids, it's also known to help better control cholesterol and high blood pressure.